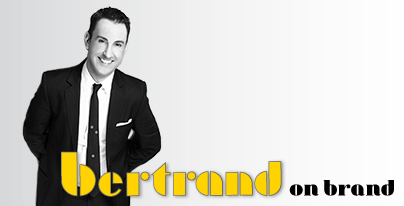 Men's Online Retail Surges Forward: But Is the Market Ready?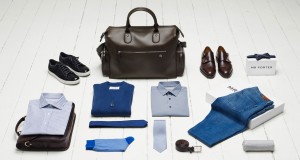 The behemoth of all flash sale companies known as Gilt Groupe has shown no signs of holding back as they expand into virtually every lifestyle category. Men (under their Gilt Man moniker) has been one the company's fastest growing categories, but now competition from Mr. Porter (www.mrporter.com), a new, non-discounted site from Net-a-Porter, has forced them to up the ante with the newly launched Park & Bond.
Park & Bond (www.parkandbond.com), which describes itself as "merging a curated selection of the world's best brands," has yet to really do that, with a brand list that conforms to what one might typically find at a local Nordstrom. Grooming and Fragrance featured a measly two brands, C.O. Bigelow and Cedes. Park & Bond's editorial content is decidedly GQ-esque, with features on "How to pack a suit in a carry on" to "How to deliver an unforgettable two minute toast." One can only assume that Net-a-Porter used Gilt Man as their case study.
The Mr. Porter site is more Rockefeller Mansion to Park & Bond's suburban ranch house, with a who's who list of brands that would make any clotheshorse swoon. If you shop here, chances are you don't need a lesson in tying a Windsor knot or packing a suit. Instead, Mr. Porter is brimming with minimalist dialogues on the perfect wool tie, or the subtleties of color in one's fall wardrobe (there is a piece on how to cook a steak. It seems editors still consider most men to be forever cavemen.)
Both Mr. Porter and Park & Bond provide pages of style advice, but only P&B has an actual concierge. No doubt  Mr. Porter will follow suit — and not a moment too soon.
The Trunk Club (www.trunkclub.com), which launched in 2009, is all about the personal stylist and that's essentially the first point of entry. One doesn't actually shop from the site, rather, one let's the stylist do the shopping for you.  Trunk Club's emphasis on personal styling associates, along with an actual bricks-and-mortar environment (albeit only one, in Chicago) makes it one of the more interesting concepts on the scene. Once an associate has interviewed the client about their lifestyle and wardrobe needs, do they then assemble a "trunk" (a box really) of clothes delivered on a predetermined basis (monthly, or by arrangement).
Meanwhile Clad, a new men's e-commerce site from J.C. Penney Co.'s Growth Brands Division, is set to launch later this month and will work in close partnership with Esquire magazine to essentially market the site and in turn, all of Esquire's "editorial" recommendations. One can only imagine that the advertising sales department at Esquire is very happy to have an e-commerce channel to wave at their accounts.
Clad is going so far as to offer a proprietary fit technology which they've branded as the "Tapeless Tailor." Like its parent company, J.C. Penney, Clad is decidedly middle class, gearing itself towards "men aged 24 – 54 who did not follow runway trends but still cared about how they looked." Oh I get it: you mean none of those Big City pansies, right?
The point being that it is perhaps thanks to Gilt's first foray into a sophisticated online men's retail concept that a broader and more complex marketplace has emerged, one that raises the bar on traditional men's retail while allowing men of all persuasions and style sensibilities to find a place to call their own.
Related posts: