Retail By Design |
The Brand Experience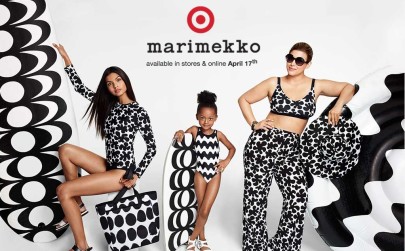 Do Designer Collaborations Still Matter? Target Corp. Hopes for Another Win with Marimekko
Designer collaborations have become ubiquitous, and last year's H&M x Balmain was one of the brand's most successful to date. Meanwhile Target gets ready to launch it's collaboration with Marimekko.  
b. on brand's Brian Valmonte weighs in on Target's track record and whether such collaborations are worth the effort at all.
It was Target Corp. that started the whole concept of the limited edition designer collection sold to the masses, products that caused customers to queue up for days in advance just to get their hands on some strange designer interpretation of a pot holder, candlestick, or beach towel.
Come April 17, it's Marimekko's turn, a Finnish brand best known for big bold prints that make their way onto towels, plates, and clothes.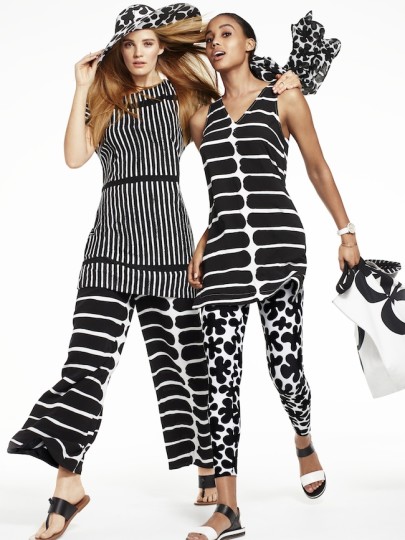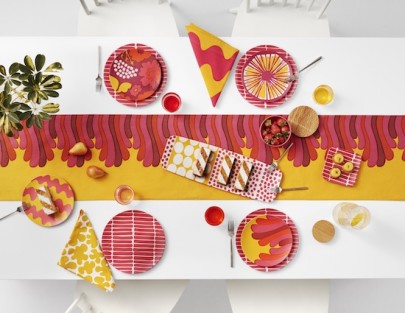 Marimekko is a favorite for fans of Midcentury design with its bold, playful prints.  The kind of colorful kitsch that works well across all kinds of product categories, from fashion to home.
It's hard to believe that Target's first experiment with designer exclusives was 17 years ago (1999's Michael Graves collection) but it was 2011's Missoni partnership that revealed what a profitable marketing concept they had.
Products flew off the shelves in a matter of minutes (while online shoppers were met with a crashed website), and even weeks later, there were lines of people waiting to see if anything made its way back as a store return.
That hasn't always been the case. A disastrous Neiman Marcus collaboration reminded Target executives to choose those partners carefully.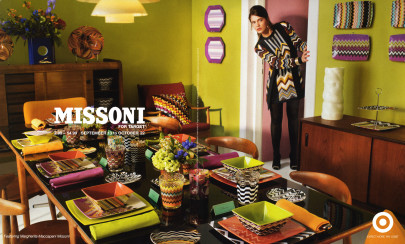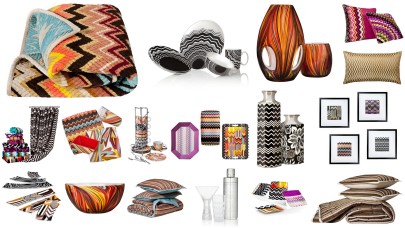 2011's Missoni collaboration was a record for Target and one they weren't prepared for, with customers coming to blows in stores and the website crashing well before the launch. Even the Missoni family was surprised.
Overall, the collaborations renew brand awareness (Target's) and have a ripple effect on other store products and departments. More importantly, they help underscore Target as "cool" — even if a lot of that cool has, er, cooled off.
Let's face it, seventeen years ago – even 8 years ago – a lot more people talked about shopping at Target than they do now.
My question is, who is really benefiting from these collaborations – Target or the guest brand?
I'd say Target, simply because the guest brand probably isn't looking to establish a long-term relationship with the Target customer. Instead, it's about recognition.
Do you think very many of the people who bought Missoni at Target went on to become Missoni loyalists, buying from the brand's seasonal collections at full retail? Not likely.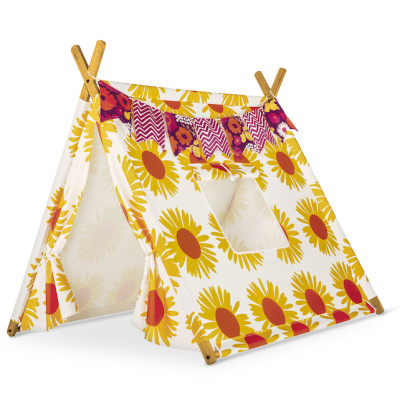 It seems every year, Target insists on a branded bicycle; in this case it's a Marimekko bicycle, while below, a whimsical tent.
For them, the goal is to leverage the mass retailer's marketing and build on an image of being an "iconic" or "cult" brand (ergo, why Target only chooses cult or heritage brands with whom to partner with).
So should brands jump at these collaboration opportunities?
I'd say sure, but plan carefully the product concepts you hand off to Target (or H&M, or Uniqlo…) and consider the backfire potential: will your loyalist feel disappointed and even disgusted that their "real" designer goods could be mistaken for a replica? What's your long-term plan for reaching the mass-market customer – is it because you want to launch a bridge line or some other opportunity to grow a lower-priced product category?
In the meantime, get ready to see a lot of people wearing flowered muumuus, because they were pushing that hard at the press preview.
>> Brian Valmonte is partner and business strategist with b. on brand. email him at brian@bonbrand.com
Related posts: