Bold Moves |
Strategy in Perspective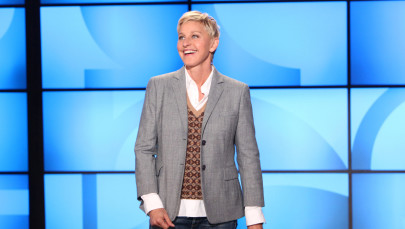 Can Ellen Degeneres Make a Successful Bid as a Celebrity Brand?
Ellen Degeneres, the current reigning queen of daytime talk has made it known that she has larger ambitions than just being America's favorite jovial lesbian. In a recent press release she states that a soon-to-be launched brand of goods bearing her signature will be "the biggest lifestyle brand you can imagine."
That's a tall order from someone who generally isn't known for much of anything other than her sexuality (TV's first openly lesbian sitcom character), a talk show (Phew thank God for that because her career was over after that sitcom), and her love of pets (she needs something to talk about on her show and pets are neutral compared with the Gaza Strip.)
So can Ellen become a viable commercial lifestyle brand?
Chris Burch of Burch Capital LLC seems to think so. Most famous for being the meddling ex-husband of Tory Burch and founder of the copycat brand C. Wonder, Burch seems to believe Ellen has the cult of personality necessary to sell a host of products that bear her name.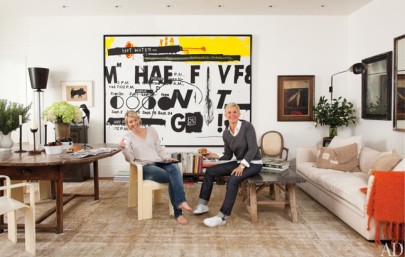 Ellen Degeneres and her partner, Portia De Rossi have been successful house flippers for years, which may have influenced DeGeneres' decision to create a lifestyle brand.
Celebrity brands cycle in and out of the consumer market but few have any real staying power simply because quite often, there's nothing believable about their connection to the products they endorse. That doesn't mean that they aren't profitable. Fragrance deals, for instance, consistently make money. Britney Spears is already set to release her sixteenth scent to date. But c'mon, we can all smell a licensing deal.
Will anybody shell out money for Ellen Degeneres products? Is she a tastemaker?
I just think of little tailored blazers, button up shirts, and white Keds. Still, in Hollywood Degeneres and her partner Portia Di Rossi are power players in the house flipping market, so we're willing to bet she wants to hang her hat on home products.
"My goal is that people can have a beautiful house, a really comfortable house, without only being able to afford [very expensive] things," said Degeneres in a prepared statement. "'[The] price point will be mid-level. As far as who it's for, I think it's for anyone."
To date, Degeneres has been the spokesperson for relatively few products, certainly fewer than Oprah, but Hero Pet Food made sense with her love of dogs and cats.
Does that sound like a million other celebrity brand that panders to the working class in places like Wal-Mart and Target? You're right and that's because it is. The $70 million dollar woman who will brand her products with an "E.D." knows people might buy her stuff – if only because she's "likeable."
We have our doubts, though, that she will be "the biggest lifestyle brand" simply because you need to be more than likeable to sell a product. A great celebrity brand extension works because the celebrity and his/her products mirror one another and resonate as authentic. It's why everything Martha Stewart espouses and sells seems utterly truthful: we feel like we know her and her nearly puritanical zeal for making things perfect and precious.
And as she is fond of saying, that's a good thing.
Related posts: