The Evolutionary Shopper |
What They're Doing Now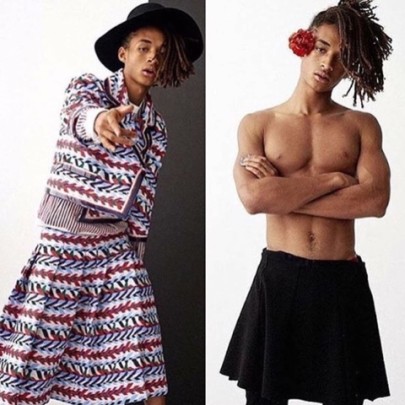 Why 'Gender Fluidity' Could Challenge Traditional Retail — A Cultural Shift Gains Momentum
It's not just fashion that's becoming more androgynous. So is the customer.
Celebrities like Pharrell Williams, Jaden Smith (son of Will and Jada Pinkett) and plenty of women like Julia Roberts, Tilda Swinton, and Helen Mirren have all adopted the opposite sex's clothing with ease and made it their own.
Of course women in men's clothing is nothing new, but it's a relatively recently phenomenon that more and more men are shopping with little care of what department they're in – and they're not just celebrities.
But stars are always a convenient catalyst for larger mainstream phenomenons.
Pharell Williams is a fashion leader, even when he donned a women's Celine coat in London; below, at this year's Grammys, it was a classic Chanel jacket.
Pharrell Williams is practically the poster-child for this fashion strategy. He's as likely to wear a women's Chanel jacket and pearls with jeans and a t-shirt as he is to wear a hot pink Celine coat with combat boots.
Sports celebrities always do flamboyant well, like the stir Cam Newton caused at Superbowl 50 when he wore a pair of gold zebra-print Versace pants.
Jaden Smith's penchant for dresses and skirts includes pairing his tuxedo jacket with a white skirt for his high school prom. So it was probably natural for him to say 'yes' to wearing a women's ensemble for spring's Louis Vuitton campaign.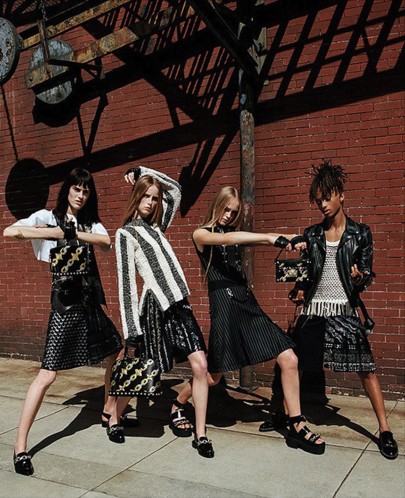 Jaden Smith (far right) in a spring 2016 campaign for Louis Vuitton's women's collection.
This season, designers have responded with delight to the call of androgyny. Even before the death of cross-dressing icon David Bowie, collections were brimming with genderless clothes that would easily appeal to anyone with an X or Y chromosome.
There's even been a demand for transgender models, who have appeared in several major campaigns and runway shows, from Barneys New York to Hood By Air to Tom Ford. The demand has been so great that last November one modeling agency added "transgender" as a category.
Is it a trend or is this the new world order for American retail? Was it Caitlyn Jenner or is the America consumer suddenly ready for "gender fluidity" — as some are calling it?
Maybe all of the above.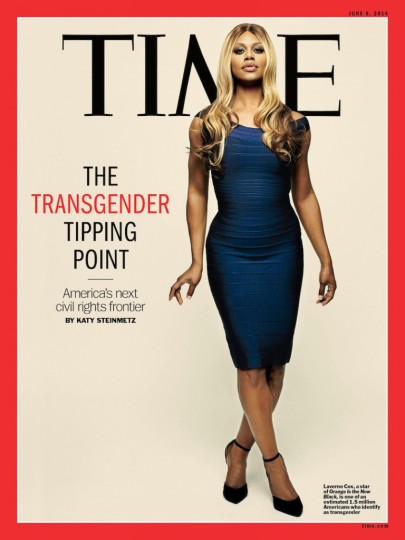 In 2015, Catilyn Jenner and Laverne Cox made transgender issues a national conversation about identity, gender, and the power of fashion in communicating both.
It's true that in popular culture, Jenner sparked a conversation about transgender politics and how we define ourselves beyond our biological gender. I would argue that fashion continues to be a way to challenge norms and the definition of "male" and "female".
Recent data shows that Millenials in particular have far more open view on sexuality than previous generations, and fashion has become a natural conduit for expressing a "fluid" sexual identity.
Furthermore, as bodies becoming more sculpted and developed so does the desire to showcase it.
Gym culture has been well-documented for driving new retail markets. It's also created a convenient excuse for men to embrace all manner of body-conscious sports gear both in and out of the gym. Case in point, the rage for tights, which theoretically are meant for "performance."  Add to that the mania for trimming and removing body hair, man-buns and hair-bands, and you've got a passel of men just dying to let their freak flag fly.
Skintight jeans (otherwise known as "jeggings") – are butched up with a beard and janitor keys.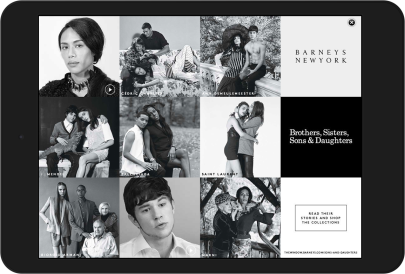 The Barneys New York spring 2016 campaign featured transgender models, as seen through the lens of Bruce Weber.
I would argue that for a growing number of consumers, this is not so much about a latent desire to cross-dress but rather, to explore self-identity beyond  the traditional constructs of "men's" and "women's" fashion.
In the long term, this could impact not just how designers envision their collections, but how stores will be forced to position themselves with merchandising and customer service.
Some are already going in that direction.
Earlier this month, Zara, the fast-fashion retailer owned by Spanish giant Inditex, released a 16-piece collection of unisex items. And last year, British department store retailer launched a new department they call Agender. It's not clear what gender that might be besides the ones we are all familiar with.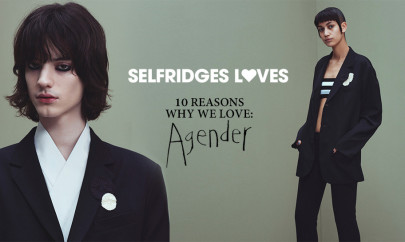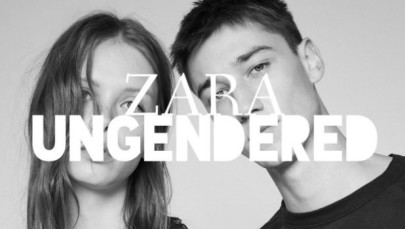 Retailers have already begun to take note of the cultural shift in how people shop. Selfridge's launched Agender while Zara presented its first unisex collection.
"It's about wearing whatever you want," says Linda Hewson, creative director of Selfridges, in an interview with The Independent.
"It's not necessarily androgynous or unisex, but rather an approach to the fashion spectrum that makes the selection accessible to everyone. It's not about harnessing a trend but rather tapping into a mindset and acknowledging and responding to a cultural shift."
In addition to innovating concepts in merchandising, retailers will be wise to train sales associates in creating looks for their clients that pull from both women's and men's collections.
Jaden Smith would probably agree. In a recent tweet to fans, he said he was going toTopshop "to buy some girl clothes, I mean 'clothes.' "
Related posts: