Notes From Abroad |
Tracking Global Retail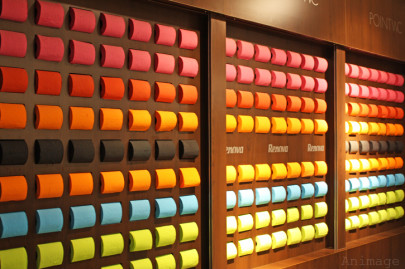 When Retail is in the Toilet: In Paris, a "Luxury" Restroom is Also a Store
Just about everyone has a story about trying to find a restroom in Paris. For Americans, the French WC can be traumatizing: the à la turque with just a hole in the floor and two islands for your feet.
The French can be blasé about toilets, which is maybe why they've never bothered to design one that works properly and doesn't require brushes and coercion.
PointWC is an enterprising new concept in public lavatories that has recently begun to spring up in the places where tourists are sure to yield to their bursting bladder, and shell out €1,50 for what the company calls a "luxury" toilet experience.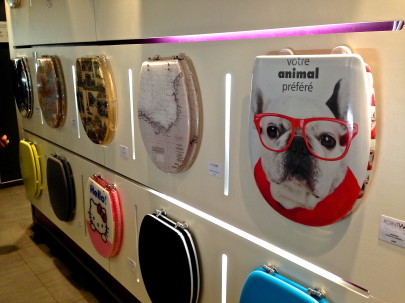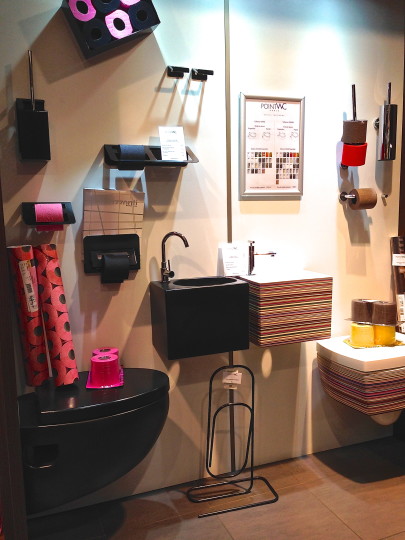 Just some of the accessories sold at PointWC, including customized toilet seats and a wide range of toilet papers. Online, the company offers sinks, toilets, and a personal shopper to advise and guide.
PointWC was developed by founder Eric Salles, who saw an opportunity not to just profit from that most basic human need, but from the growing business in bathroom design and accessories.
The spaces feature soft lighting, music, and a hostess who guides you to your cabine, each with its own design theme (mine was vaguely Japanese zen.)
But PointWC is a retail operation disguised as a restroom – which might sound like a strange idea, but it works. The "stores" have a full selection of designer toilet seats, sinks, and an assortment of toilet papers in a rainbow of colors  — including brown, which they've decided to call "chocolate."  Hm.
Can't decide on your color mood? PointWC also offers a personal shopper to advise on a broad range of toilet "solutions", including innovative space saving, two-in-one affairs, where a tiny sink sits on top of the toilet.
PointWC currently has five locations throughout Paris including on the Champs Elysee, at the Printemps department store, and in the Carousel du Louvre.
Related posts: