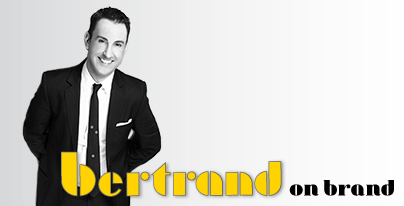 Walgreens Muscles Into Convenience: Now it's Grocery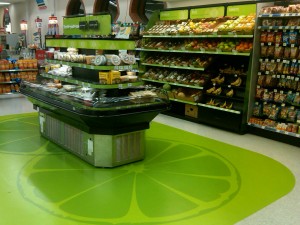 If you're like me, you might have done a double take when you noticed that your local Walgreens had suddenly become a grocery store. Well almost.
Rows of fresh fruit, sandwiches, salads, and even sushi are now on display only a stone's throw away from the cough syrup and toothpaste. What began as an experiment roughly a year ago is now set to include nearly all of Walgreens' 7,545 stores.
In a nod to the idea of a pharmacy and "wellness," the graphics and signage in their new grocery sections are in shads of green, with imagery of fruits and vegetables and the words, "Eat Well."
In an interview with Bloomberg News, Bryan Pugh, vice president of merchandising is quoted as saying, "We won't get our customer every day on the way home, but if we could get 50 percent of our customers one day a week on the way home, that would do wonders for our sales."
So does it confuse the brand or simply expand on the idea of the brand? I'd say it's a fairly natural metamorphosis. Walgreens has nurtured customer expectations that "we have everything." In recent years the range of good available at their stores has included televisions, radios, and even a sewing machine. Is Walgreens benign? Well nobody in retail is doing it for a hobby, and when you put Walgreens beside a fast food restaurant, which would you rather have in your neighborhood? Case in point, consider the fact that fast food outlets have long been criticized for taking over  many low-income neighborhoods, supplanting the corner groceries and creating an "addiction" to high-fat, high calorie foods in minority communities.
My guess is that customers might be surprised or even confused at first but will move seamlessly into making Walgreen's their one-stop neighborhood store. While they probably won't do their serious grocery shopping here (well, some might), the market share Walgreens gains is considerable when you factor in that many stores have extended hours (until midnight) and fill a void once held by 7-11 back in the day.
Case in point, in Asia 7-11 is a powerhouse, offering everything from dim sum to Dimetapp, and many even double as a post office. In one 7-11 I saw in a village in Taiwan, Johnny Walker Blue Label and French wine were also available.
Walgreens isn't far behind. Last December Walgreens rolled out a private label collection of wines in 1,500 locations.  A Chardonnay with that sushi?
Related posts: