Bold Moves |
Strategy in Perspective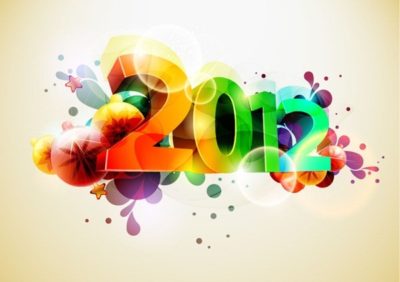 Twelve for '12: b. on brand's Retail Predictions for 2012
2011's big story was one that will continue into 2012: online shopping and multimedia channels will continue to be critical in making a business a success. Nevertheless, scores of companies large and small still aren't investing capital into their web-based content and ensuring that their online experience is just as compelling as their bricks and mortar.
At b. on brand, we believe 2012 will be a year when the most innovative brands will be those that continue to make technology the lynchpin in consumer "connnectiveness"; where everything about the brand experience and the purchase is seamless — wherever it may take place.
2012 will also be about how emerging and developing markets like the BRIC nations will become even greater contenders — not just as consumer markets but as producers themselves of homegrown talent and products.
These themes and more are just some of b. on brand's Twelve for '12, a hit list of what smart investors and retail executives should continue to emphasize as they build their businesses in the coming year.
1.    Omnichannel Retailing
What happens when you underestimate consumers' growing dependence on technology in making a purchase? Just ask Target Corporation about the hysteria over their website during the launch of the Missoni Collection.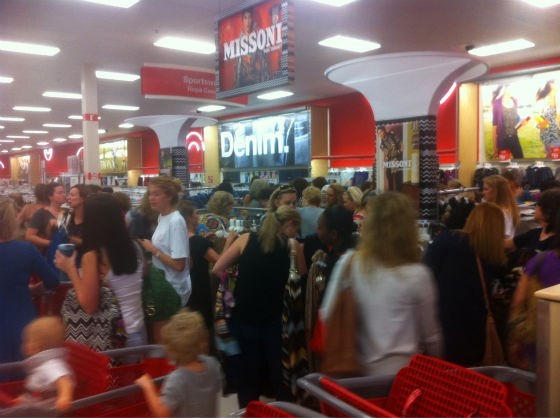 Shoppers at Target on the first day of the Missoni Collection. Those that tried to shop online instead ended up crashing the website.
That and other scenarios only underscores why retail will still need to invest big bucks in making virtually all aspects of their retail presence — bricks and mortar AND online "omnipresent" including how they maintain inventory, communicate to customers, and develop product.
 2.    Condensed Retail Experiences
Big box is out. Smaller, more condensed and fast-moving product is in. We saw some of this over the past couple of years with brands like Staples and Walgreens making more with less — space that is. The fact is, with so much real estate being vacant, there are locations too good to pass up. That and the cost of gas means consumers will continue looking for their favorite big box brands in smaller, convenient places — like where they live.
 3.    A BRIC in the Wall: China Leads Latin and Asia Growth
China's robust middle class, estimated at 150million is expected to easily double in the coming years. So while Western economies falter, elsewhere the grass is very green which is why brands like Gap, Abercrombie and Fitch, and luxury giants like DeBeers are looking to Asia and Latin America to make their profits. Those who aren't as big can still make an impact and are wise to do so. Consider that international brands have increased their overall share from less than half a percent just a few years ago to 3-percent in the past year. With the U.S. economy and the EU unlikely to get back on track anytime soon, now is the time to fast track a presence in growth markets like India and Russia, not to mention Brazil booming growth.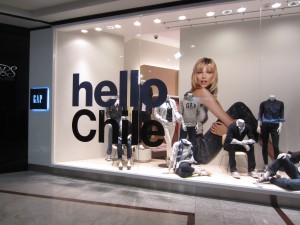 Like others, Gap's expansion strategy includes Latin America, like this store in Chile.
 4.    Fine Jewelry Grows… and Grows
It was no surprise when Christie's auctioned off Elizabeth Taylor's jewelry for just over $137 million. Fine jewelry is hot and will continue to be into 2012. Those with money see them as a strong investment, better than real estate or foreign bonds and they look better around your neck. With the volatile gold market, many brands are experimenting with new ways of using gold that doesn't compromise the appearance of a setting.  In Asia, private dinners and events continue to be successful venues for discreetly selling fine jewelry away from the chattering masses.  And old school heavyweights like Verdura and David Webb are finding a whole new audience of collectors.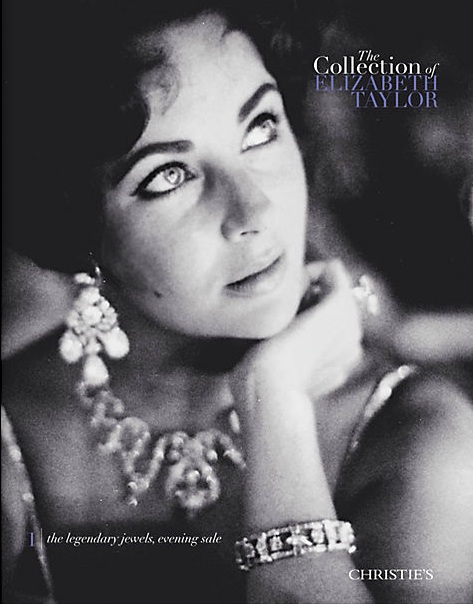 5.    Accessories Drive Full Price
Like fine jewelry, the accessories market has proven to be a remarkable recession-proof. Handbags, belts, and shoes will be important categories in 2012 and designers are working hard to develop must-haves (like Chanel's Boy Bag) that are timeless and easily go from day to night. Shoe prices will remain high and women will pay, justifying that a great pair of shoes "is like a new outfit." With that rationale, accessories will be critical to help drive sell-through on clothes.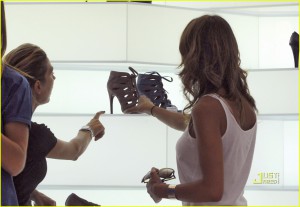 Accessories including bags and shoes will be strong drivers in 2012, and merchants will be wise to leverage them to help sell other categories.
 6.    Trigger Marketing Evolves
Mass market and middlebrow retailers will continue to capitalize on marketing lifestyle and seasonal events like Back to School, Lawn and Garden, Summer, and the Superbowl. Impulse shopping fell in 2010 to 15-percent, but that number rose upwards of 5-percent in 2011 for Target Corp. and Wal-Mart.
 7.    Localized Retail
With consumers wary over the cost of energy and gas, more shoppers patronized neighborhood stores than ever before in 2011. That trend will continue to grow in the coming year and many local merchants will expand their store presence to other nearby towns and destinations.  Pop Up retail will allow neighborhood retail to participate at the events that matter for their target customer.
The Pop Up trend gives way to condensed retail concepts that take advantage of available real estate in city centers.
 8.    The Informed Consumer: Content is (still) King
With social networks and blogs, consumers are highly informed and hungry for more. When Gilt.com entered the world and innovated flash sales, there was little need for content beyond the most basic brand information. Now editorial content is critical in driving consumers to shop, follow, and act as brand ambassadors. Tiffany&Co. recently created a microsite that offers advice an all things romantic with "edvortorial" content and now traditional fashion magazines are becoming valuable content providers (hello Esquire, Details, and Vogue) for e-commerce sites and these partnerships and many more will become major players in 2012 as savvy brands leverage content — and connection. We're applauding.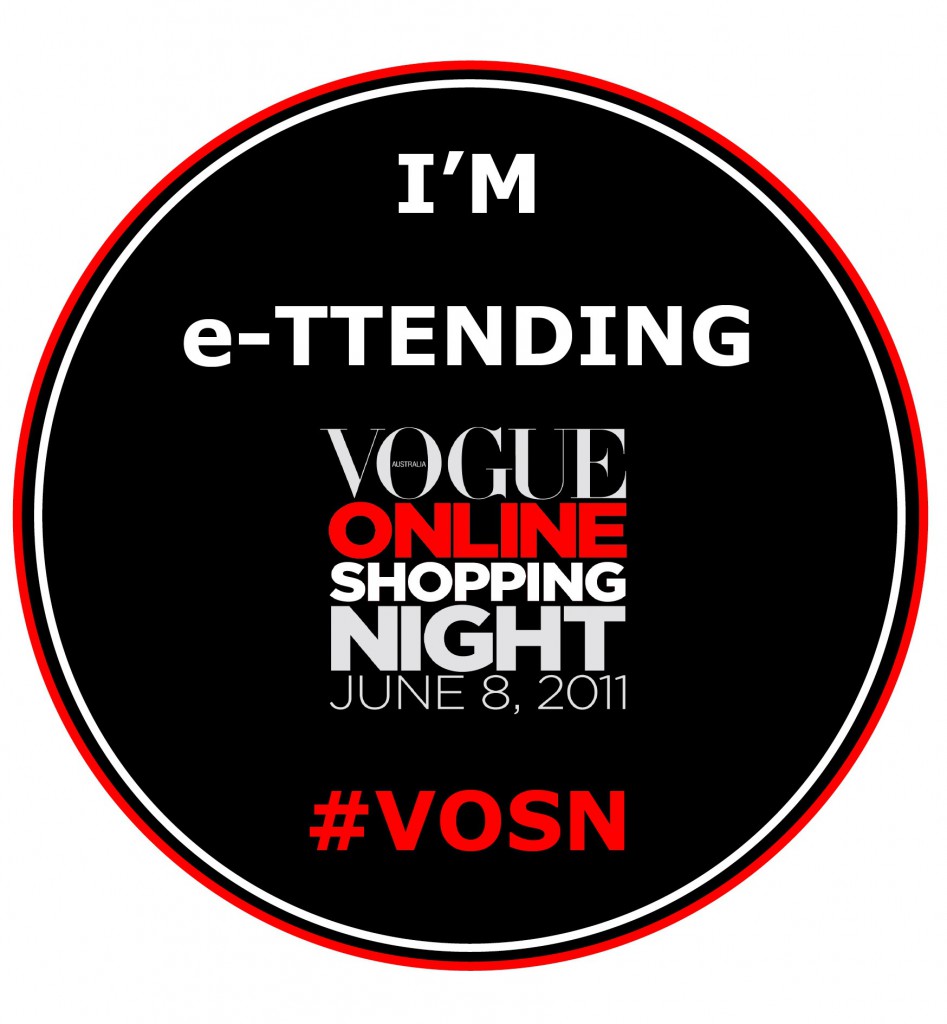 Magazines find a new lease on life in 2012 as drivers of e-commerce sales. Expect this trend to include multimedia ventures such as film and television.
 9.    Men's Finds Its Stride
2011 saw a burst of energy in the world of men's wear retail, thanks largely to the growth of interest in heritage brands and boutiques devoted to curated men's looks. U.S. men's apparel sales rose 6.5% through September, eclipsing women's growth of only 1.2%.  2012 will continue that pattern with brands like Yves Saint Laurent, Coach, and Dior doubling their efforts to establish doors in important cities, and for department stores like Macy's and Bergdorf Goodman to bolster their offer.
10. More Venture Capital — But from Abroad
In just the past year, American and European startups have seen considerable interest from foreign investors, especially those from Asia and Russia.  Last year 16-year old Nick D'Aloisio developed an app called Summly and received $250,000 in seed money from Hong Kong tycoon Li Ka-Shing, while other investors snapped up foreign brands like Hang Ten ($340million) while others simply court Asia investors with enticing Hong Kong IPO's.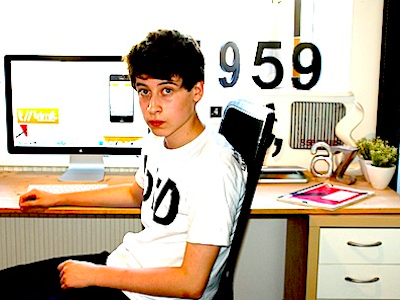 16-year old Nick Aloisio developed an app called Summly, and in return received $250,000 in seed money from a Hong Kong investor.
11. Beauty gets Bolder
Alls fair in the war over shelf space as more beauty brands will make major pushes in 2012. Take Duane Reed, which last year opened a 22,000 square foot store at 40 Wall street that exceeded expectations with it's mass market offering of goods (and services) — all in an "accessible luxe" environment that will no doubt be duplicated across the country. Ditto with Walgreen's which is more utilitarian in its interior design but continues to show growth as a purveyor of beauty. Macy's leads the pack with prestige brands packed into dynamic, customer service-oriented spaces that still make it a top destination for the everyday woman. Finally, organics and so-called "age defying" products will continue to grow in 2012 as women (and men) look to fight gravity without invasive — and costly — procedures.
Duane Reade proved that mass market beauty can be a major drive exponential growth in beauty sales — thanks to innovative in-store concepts.
12. Private Label Gains a Public
We saw this one coming from a long way off: why on earth didn't department stores profit from their relationships with vendors and factories in developing amazing private label products that could easily push profit margins? Saks takes the prize with its men's private label offering that was a near-instant hit with shoppers. Where once private label was relegated to the back of the store, multi-brand retailers have now discovered that they can offer value, quality, and fashionable product that also helps drive full-price sell through of designer merchandise. We see private label as a "no brainer" that allows stores like Saks to collaborate with designers in developing capsule collections and strong "basics" wardrobe pieces.
Related posts: