Bold Moves |
STRATEGY IN PERSPECTIVE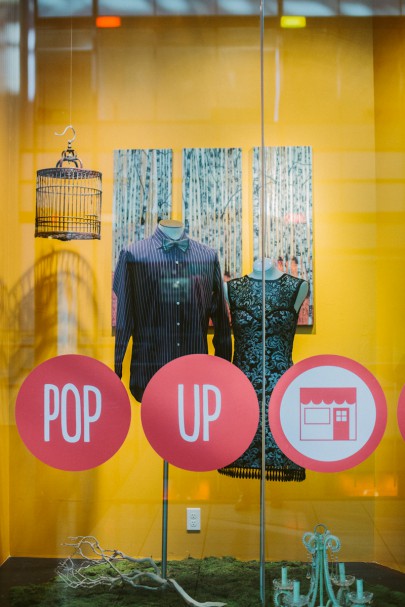 TheStorefront.com Redefines Pop Up Retail
In the darkest days of the recession, it wasn't unusual to see block after block of empty storefronts in cities across America. Malls covered their empty tenant spaces with billboards, or worse, architectural renderings of imaginary stores.
But the recession was also the birth of the pop-up shop and today, pop-ups are strategic opportunities for ecommerce brands to strut their stuff in a brick-and-mortar setting.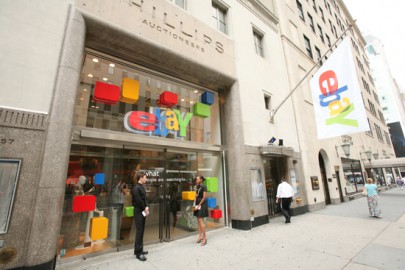 eBay.com was one of the first ecommerce brands to use Pop Up retail concepts. This one in New York was installed at Phillips Auctioneers.
It's estimated that retail vacancies in the U.S. hovers at around 10-percent, representing close to $20 billion in annual losses for landlords across the country. Enter TheStorefront.com, founded by two former ecommerce employees, Erik Eliason and Tristan Pollock, who saw an opportunity to become "the Airbnb of retail."
With $1.6M in seed funding from venture capital, they created a streamlined process for bringing brokers and new retail clients together, and fill those vacant stores with the energy of a pop-up experience. The approach has helped energize the traditional mall formula of cookie-cutter brands.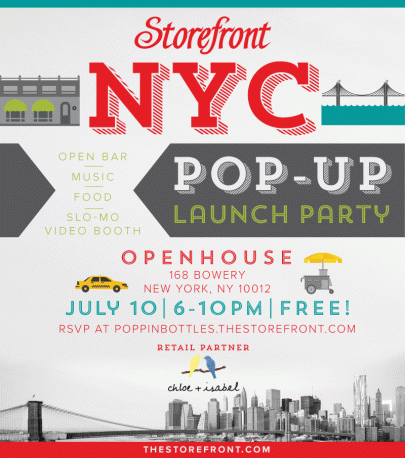 Storefront recently held a launch party in Manhattan, which drew over 2000 people.
"There are a lot of malls and vacant spaces needing unique activations throughout the U.S.," says Sabrina Goris, retail manager at Cushman Wakefield. "Storefront has all the right tools to be successful in this niche market."
Pollock says the challenge is in streamlining the process of filling those vacancies and ensure a win-win for everyone involved.
"Right now, if you went out looking for a short-term space in San Francisco, where would you go? You might go to a broker who may or may not want to help you depending who you are. If you're a big brand, maybe they'd do it as a favor to you but they're still not going to get the commission they would get on a five or ten year lease."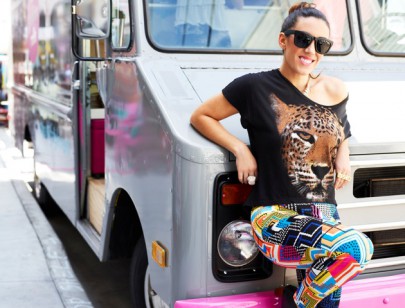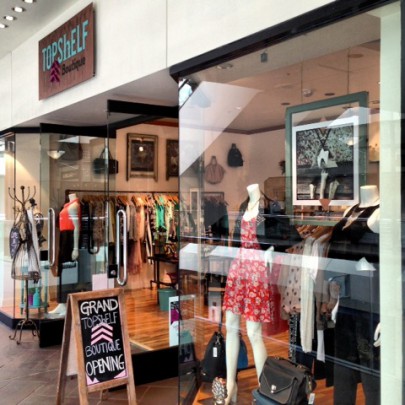 Christina Ruiz (top) leans against her mobile retail truck, never dreaming she could open a store, let alone in a major mall. "Storefront really provided an affordable option to test out what it could be like to have a real brick and mortar store."
But that's changing. It's not just about filling empty spaces, but bringing a fresh energy to traditional retail settings.
"Having pop-up shops adds an element of constant change, which tends to keep shoppers engaged and encourages them to revisit," says Goris, who manages the Crocker Galleria in San Francisco's Financial District. "It has absolutely assisted in bringing new energy and demographic that may have not otherwise visited the Center."
Christina Ruiz ran her women's clothing business called Topshelf out of a customized truck. Storefront negotiated a space for her at the Crocker Galleria. "I don't know if I would have chosen the Crocker Galleria as a location to run my business — not because I wouldn't have wanted to but I just never would have considered it financially feasible."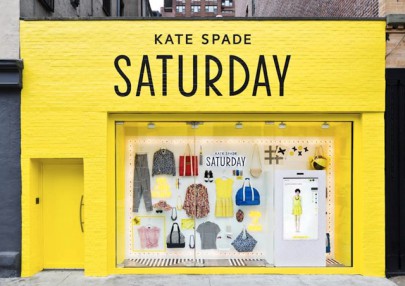 Kate Spade's most recent pop up entailed a "touch screen store." Items were displayed in an actual shop window and a street-facing touchscreen allowed customers to make a purchase, which promised to be delivered within one hour.
While Ruiz still operates her fashion truck, the store balances her business model during the winter months when the truck business tends to wind down. "Storefront really provided an affordable option to test out what it could be like to have a real brick and mortar store."
Storefront also worked with Indochino, a Canada-based online retailer of men's tailored suiting, with a "traveling tailor" concept that launched in Manhattan's Meatpacking district. "In the end, the customer was still ordering their suit online but they were getting that one-on-one tailoring service in a physical environment," says Pollock. "I think that's the power of what Storefront can offer."
Of course, for other, more mature brands, a temporary or "pop up" store is all part of their strategy, and Pollock says, that's where modern retail is going. "Retail has just evolved where the online world is using the offline experience of traditional retail to further their brand experience," says Pollock. "It's this idea of a showroom, where maybe very little of your actual product is for sale but you can experience it and then order it online."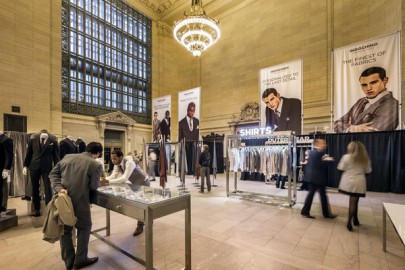 Storefront worked with ecommerce brand Indochino in developing a "traveling tailor" experience, such as this one in Washington D.C. held at LivingSocial's 918 F Street space.
Last month, Kate Spade and eBay experimented with hybrid digital and retail experiences in New York. Spade had touch-screen storefronts while eBay opened a physical store but purchases were still made online. Both offered free delivery, allegedly within one-hour (although with Manhattan traffic, that can be dubious at best.)
Meanwhile, Storefront is working to further streamline the client experience with faster approvals and leasing options, and an even broader national reach (currently they service only San Francisco and New York, with Los Angeles to follow).
Pollock says they will also continue to experiment with concierge services such as procuring temporary store personnel, shop fixtures, and signage through their "referral partners."
While pop ups are not exactly a bargain – rents can range from $100/day to $100,000 a month depending on location – they're still far less of a commitment than a long-term lease and a chance for new players to perform on the world stage.
In the long term, Storefront's challenge will be to innovate their concept so that they don't just end up being a short-term broker, but a multichannel retail agency with a scalable menu of services that meet the needs of a broad client base, from established, premium brands to new-to-market businesses.
Related posts: