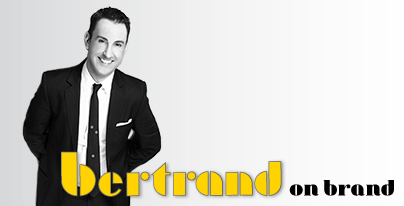 The View From Here: Union Square tells intriguing tale of retail climate
It's been only a few short weeks since we moved into our new digs in San Francisco's historic Flood Building and already we feel the pulse of American retail in 2011.
Built in 1904 (and one of the only buildings to survive the '06 earthquake), the Flood Building is a marvelous testament to the titans of industry, when molten steel was as symbolic of strength as it was of permanence. One can not only imagine the crisp tap of Dashiell Hammett's shoes in the marble halls, but of Sam Spade himself.
More than likely he got his Vitamin V from John's Grill, which still makes a decent martini (but it could be better.)
Seven floors below is the Gap flagship store, which seems to be experimenting with a pop up shop devoted to… bicycles. You'd never really know it though because the space they gave to Public — that's the bike company created by Design Within Reach founder Rob Forbes — is in a back corner of the second floor. I'm still trying to figure out how the Gap decided to give such valuable real estate to Public for nothing (or at least, that's what the sales person told me.)
Market and Powell is colorful, to say the least. Tourists wait for cable cars while "talented" street musicians march to a different drummer — thanks to some old buckets and pans.
Where French Connection used to be, a new store from Spain has opened called Desigual. Get it?
That's OK I didn't either. So far most people seem to be going there for the free shopping bags they're handing out, which manage to get everyone thinking that people are actually shopping there.
After closing their mammoth flagship store on Union Square, Disney opened a modest little space where Bennetton used to be. But it seems like kids these days are more interested in going to the Apple store, only a few yards away. At almost any hour of the day the store is a hive of activity, although I'm not clear what people are doing there that they can't do at home. Which is probably why so many of our clients continue to mention it when they describe their retail prototype (note to clients: innovate — don't regurgitate.)
Meanwhile the buzz downtown is about Target opening a store in the former Metreon. That'll make downtown traffic all the more interesting.
Out on the Square, Dior continues to maintain squatting rights on their old flagship space which features a sign stating: "DIOR HOMME – Coming Soon." That was over a year ago, so I'm not sure how soon is soon.
Around the corner though is slightly-overwrought All Saints Spitalfields store, which features several hundred sewing machines filling it's giant windows on Geary Boulevard. Inside, it's half Dickensian sweatshop, half-slaughterhouse. Who knew the two could be so chic?
The custom lighting and fixtures appear to have come directly from the Cabinet of Dr. Caligari. The All Saints look has evolved over the past few years into a kind of "slum-chic": all worker boots, distressed khaki and black woolens, mittens, and stuff that looks like it got left out in the rain. It's pure "Oliver Twist."
A few yards down from All Saints is Downtown, which strangely features black tinted windows that make it impossible to see in. I'm always mesmerized by brands that make a mess of their most valuable real estate — their windows. But the store is lovely inside, again, favoring the dark and subdued atmosphere that will remind you again that you need glasses. In one corner hang two Balenciaga jackets. In another hang a collection of furs and leathers, or complicated little jewelry pieces in a steel case. It's all very beautiful but oddly, you don't feel like buying.
On the other side of the street is Emporio Armani, which has set up temporary shop while they do a massive remodel to their permanent space on Grant and O'Farrell. The company had famously plunked a caf in the middle of the store, which, while very cool, was an obvious money-drain and complete waste of retail space. Vaguely Euro types would park themselves there and sip on Pellegrino.
We haven't found our satellite office yet for the days when it's too warm to stay in the office, but come 5 o'clock you might find us at the slightly seedy Gold Dust Lounge, a place that Herb Caen called, "the last of the authentic nightcapperies." We'll drink to that.
Related posts: