the evolutionary shopper |
WHAT THEY'RE DOING NOW
Never before have we seen a generation so intensely focused on showcasing a kind of perfected lifestyle, whether it be in a coffee shop, where they earnestly watch their coffee being brewed, or a days-long excursion to Burning Man. Millennials are on a constant quest to do something worth talking about or posting on social media. While the narcissism of Millennials is well-documented, it's safe to say that this behavior of...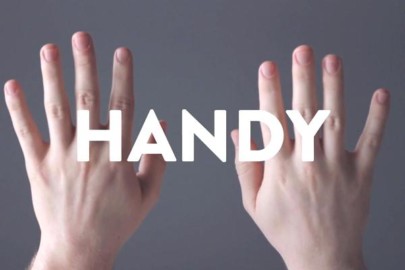 For some time now, media executives of all stripes have been searching for new ways to get consumers to pay more attention to the expensive advertising they're slotting between TV shows, in Google Adwords, and on Facebook. Branded content – when done right – is turning out to work pretty well, even if the sponsors are often a bit too obvious. \ Erich Lane, a real-life hand model, plays the role of Erich Thomas Layne. In a scene for Sabra hummus, he...
In Seoul, it is virtually impossible to walk through the makeup mecca known as the Myeongdong district and not notice that there are life-size cardboard cut-outs of Korean men in front of nearly every store, each of them winking and smiling, and beckoning shoppers into any one of the hundreds of cosmetics stores that line the streets. But who are they beckoning, men or women? Probably both. That's because here in Korea, appearances matter...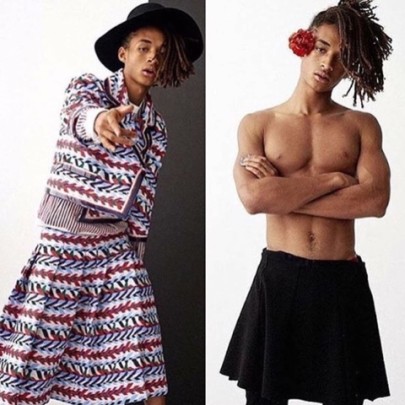 It's not just fashion that's becoming more androgynous. So is the customer. Celebrities like Pharrell Williams, Jaden Smith (son of Will and Jada Pinkett) and plenty of women like Julia Roberts, Tilda Swinton, and Helen Mirren have all adopted the opposite sex's clothing with ease and made it their own. Of course women in men's clothing is nothing new, but it's a relatively recently phenomenon that more and more men are shopping with...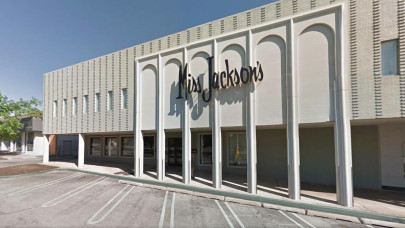 If you're not from Tulsa then chances are you would have never heard of Miss Jackson's, a store that, in the words of one Tulsan we met, "was our little secret." This Tulsa secret had miraculously survived for over a hundred years – that is, until now. Rumors had circulated since last summer that the institution would be closing for good. Just before Christmas, the truth was disclosed on the store's website. What kills...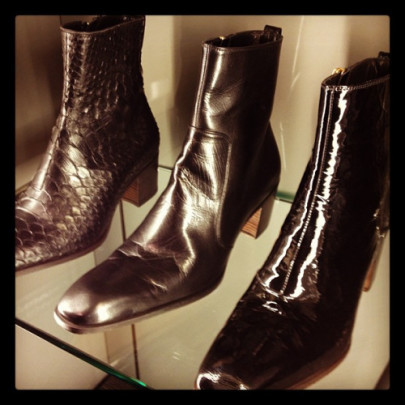 It's not often that a pair of shoes stops me in my tracks but Yves Saint Laurent's now iconic Jonny Boot managed to do just that to me, back in the golden age of Tom Ford. When I first saw them  they looked far too louche to be taken seriously. Uh.. are you wearing high heels? DUDE LOOKS LIKE A LADY: The Jonny Boot has the masculine swagger of a cowboy boot with a dash of  1970's androgyny (think New York Dolls.) It was...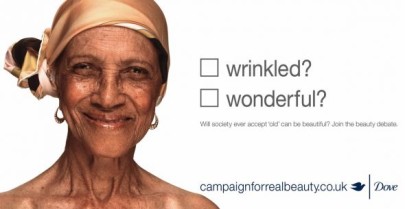 In an age when suddenly everyone is living longer and looking younger, age is now a sliding scale where looking fabulous and 50, 60, or 80 is largely judged on how well you do it. Aging well has become an art in itself. Old people are hot. If you're over 65 and wear crazy makeup and wild hats, you're sizzling. If you're 80, run marathons, and then go out that night wearing every piece of jewelry you own along with a biker jacket and red...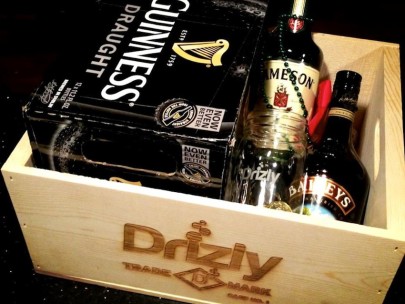 If you're a busy Millenial, or like to think of yourself as one, then you simply don't have time to do anything yourself. No wait: scratch that. You don't NEED to do things yourself. Today's modern world is all about supporting enterprising startups that allow you to remain the Peter Pan that you are and be forever young and unfettered to such mundane chores like cooking, cleaning, or shopping. Lately, that trend has gone into high gear with...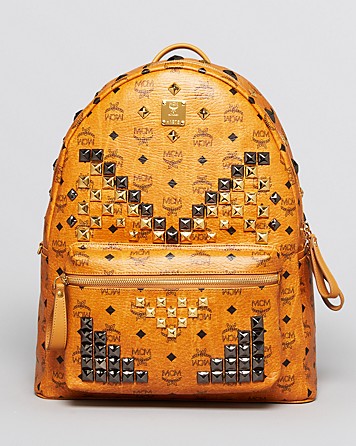 If you were a child of the 1980's you probably winced whenever you saw someone with logo luggage. They seemed so old or worse, nouveau riche. Nothing screamed that more than MCM, which always felt like the poor man's Louis Vuitton. That baby diarrhea brown, the thick vinyl, and those enormous logos were so overtly vulgar you just had to turn away. Nothing said 1980's more than Dynasty, and Linda  Evans, as Crystal Carrington, is seen arriving at a hotel with a truckload of...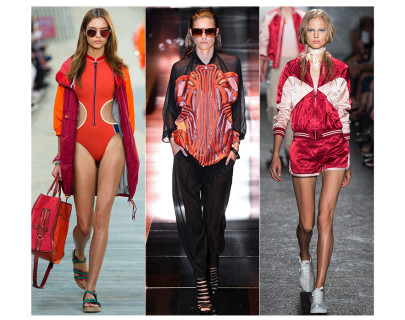 Yoga pants have become the new denim, the go-to pants for countless women who insist on wearing them at all hours and in all places, regardless of whether they are actually doing yoga or not.  It's a trend that shows no signs of slowing. Both in Paris and New York, designers continued to show activewear-influenced looks with even more refined and sophisticated versions of athletic pants in luxurious blends of cotton, cashmere, and wool,  with less of an emphasis on the clingy,...
Top