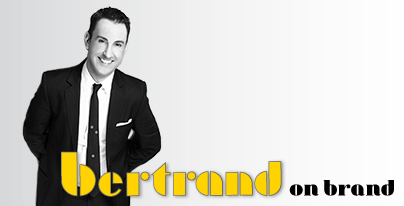 Macy's Goes 'Masstige' with the Karl Lagerfeld for Impulse Collection
When Karl Lagerfeld collaborated with H&M in 2004, it was hailed as a marketing coup and both critics and consumers alike universally praised the collection. It was the dawn of the "designer collaboration" which by now has become nearly ubiquitous from virtually every name-brand designer.
Macy's was late to the collaboration party but nonetheless, has churned out several in association with its Impulse department. You would have thought Macy's would lead their efforts with Lagerfeld rather than with Matthew Williamson, who's collection launched the Macy's Impulse collaboration series on April 13. One had to wonder if the Macy's customer was even remotely familiar with the designer.
Hits… and Misses: a classic white blouse ($99) is an instant winner; while a little black dress  with a sewn-in collar ($109) is awkwardly uniform-like.
At yesterday's launch of the Karl Lagerfeld for Impulse Collection, which will be available in 235 doors, it was hard to tell if the collaboration would make as much of an impact as it did when the designer famously launched a sold-out collection at H&M.
While pieces like the crisp, white blouse were instantly identifiable as a "Chanel-like" look, other pieces — like an extremely heavy coatdress with the texture of an oven mitt — did not seem to win anyone over.
You simply had to wonder what they were thinking when, with a simple LBD, a very Lagerfeld white collar was ruthlessly tacked down to the dress itself, instantly turning it into a See's Candies uniform.
The winners were few but they went fast: a soft chiffon dress in a burnt brown with a starched white collar; a ruched black dress with a high neck; or one of several super-soft t-shirts and tanks with a sketch of Karl on the front.
And just in case you forgot you were shopping at Macy's: racks were merchandised with the large sizes on the outside rather than on the inside. With price-points starting at $50 and hovering at $100, this will most likely be Macy's most successful collaboration to date.
The Karl Lagerfeld for Impulse Collection is available at select Macy's stores and at Macys.com.  See the entire collection here.
Related posts: