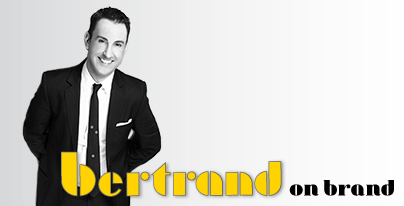 Las Vegas Retail Goes Grand and Grander — Despite a Struggling Economy
You might have thought I was in Las Vegas for March Madness, a time of year when the Strip is not paved with gold, but instead a seemingly endless stream of bud light bottles and "dudes" drinking from big bongs they'll be sure to take home with them.
Did I mention it was also St. Patrick's Day? That made for even more merriment, with thousands of no-longer-in-college-bro's wearing giant green top hats while their girlfriends, stuffed in sausage casings, teetered behind them on broken heels. But I digress.
In fact I was in town to check out some of the latest retail offerings and see just what the high rollers are spending their recent winnings on. We stayed at the Vdara in City Center, which was originally supposed to be condo apartments but when the economy tanked, so did the Vdara. It is now a hotel with no casino and barely any retail. You know what that means in Las Vegas: no customers.
Barely a year old and already its one "hip" bar/club has closed. It doesn't help that soon after opening it was discovered that a design flaw in the building caused guests by the pool to get burned by a "death ray" of magnified sunlight reflecting off the side of the building.
After years of soaring success, Las Vegas has suffered a major hit in our national economy, with more foreclosures than any other city in the country. The Strip's megaresorts have posted an alarming two-year loss of over $6billion along with a 14-percent unemployment.
Which is why hotels like the Vdara and others along the Strip are offering all kinds of incentives to fill those rooms. The Marriott's impressive effort in modern boutique hoteling, several years in the making, the Cosmopolitan is really one of the most impressive hotels on the strip — despite all you've heard about the Wynn and the Encore, which are just tired re-treads of an old formula (gold, mirrors, red carpet, etc.)
The Cosmopolitan has some great design features, but what really stands out is the multimedia exhibition in the main lobby. Designed and developed by the Rockwell Group's LAB, it features eight columns of monitors deliver a rotating exhibition of video art on 384 monitors. The monitors are so gorgeously glassy and liquid that they beckon you to stand quietly and watch — and that's really something in a place as noisy as Las Vegas (and with the Casino only steps away.)
Despite the economy, luxury retailers have continued to make Las Vegas a key part of their rollout strategy. A reportedly $28.2billion market, Vegas continues to push shopping as the fait accompli to the casino experience. With 40 million annual visitors it's no wonder that stores continue to open here — maybe that's because twelve percent of all visitors are from overseas.
The third part of the City Center Triumvirate is the Crystals, which has become the newest luxury retail destination on the Strip, featuring the now ubiquitous Louis Vuitton store, the Starbucks of luxury destinations (always call yourself a "destination" if you want to create the assumption that you are one.) As you know, LV doesn't play around when it comes to cornering the market: they have four stores here (Tiffany & Co., Dior, and Chanel all have three.) The brand's boutique (more like a supermarket) at the Crystals is North America's largest Louis Vuitton: three stories and 14,000 square feet.
But I feel like the real star of the Crystals is probably the Tom Ford boutique, which is less a boutique and more a sleek penthouse. We were met at the door by a uniformed butler serving champagne, while impossibly handsome men lingered at the counters.
Like Ford himself, the store is an obsessive-compulsive's dream of such meticulous and refined luxury that even a whore for lavish details like me would exclaim: "Tom, honey, you need to up your meds."
White leather luggage (hard-sided of course) is trimmed in black and features tortoiseshell detailing. A gold moustache comb. A pair of crocodile spectator shoes (if you must ask: $7,000). And suits and shirts that appear to have been sewn by very nimble midgets capable of only the tiniest stitches.
I was ready to move in and sit in front of the fireplace, even if it didn't actually function.
After the second glass of champagne you're suddenly saying to yourself: I do need that and it's really not that expensive.
Just down the road is the Forum Shops at Caesars that still has the highest sales per square foot — $1,400 – of any shopping mall in the United States. Hard to know why really, since when we were there we couldn't help but notice it felt a bit ragged around the edges and that kitschy fountain feels played out. The edgiest store there was maybe Reed Krakoff, which perhaps gets the prize for Most Misguided Store Design. The exterior signage and windows nod to Tom Ford while the interiors; all bleached wood flooring and dove grey walls, felt like Marie Antoinette's linen closet. We couldn't find the designer's name anywhere in the store, such that one forgot where one was. Caesar's overall felt like one long bachelor party — the one you want to escape.
The fact of matter is, since C.D. left the building Las Vegas hasn't been the same.
That's "Celine Dion," who from 2003 – 2007 sold out more than 700 shows and raked in more than $400 million at the box office. When she left, so did countless jobs and plenty more tourists. Which is why Caesars is now throwing $100 million at her to come back and do it all again. Please. Please.
At the Forum's Celine Dion boutique (I know…) fans were snagging Celine flip-flops, and $3,000 Judith Lieber purses. The hottest selling item? An "I Love Celine Dion and Celine Dion Loves Me." Now imagine two Florida retirees wearing that and standing next to a gay couple from San Francisco wearing the identical t-shirt. That's the picture I wasn't able to get.
Related posts: