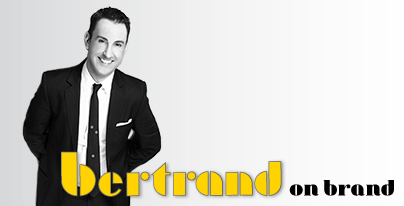 In Conversation | Trunk Club Founder Brian Spaly
Brian Spaly is one man who sees opportunity in men's retailing – if it's done right. In 2007, along with business partner Andy Dunn he founded Bonobos, which became one of the biggest start-up success stories to come out of the recession — especially in fashion retail. Together they created a men's clothing brand that became instantly famous for having the best fitting pants on the planet.
 But for Spaly, It wasn't enough to sell 40,000 pairs of pants (as Bonobos did in their first two years of business), or raise $18.5Million in capital (as the company did in 2010.) Even today, Spaly is forever focused on how to make the shopping experience even easier for Everyman.
 His "Big Idea"? What if all a guy had to do was have an online or telephone séance with a stylist and then, Voila: a box of perfectly fitting clothes arrives in the mail? Welcome to Trunk Club. Founded in 2009, Trunk Club is quietly making inroads in an area most ordinary stores have never bothered to push: personal styling for men.
Bertrand Pellegrin: What is it that sets Trunk Club apart from other personal styling services, i.e. ones one might find in a department store, or even a private service?
Brian Spaly: I think many other personal style services can still be intimidating for a lot of guys from both a style and a price perspective. At Trunk Club our consultants are all experts on a wide range of men's style but even more importantly, they are great listeners. We're not here to tell you what your style should be. We're here to understand your personal style and provide you with all the right clothes to knock that look out of the park.
At the same time, there are no fees for the service and no minimums for purchase, so there's nothing for guys to lose by giving it a try. I think most guys view the personal stylist as a province of the rich – but we're hoping to change that.  We're not pushing couture, we're just selling high quality clothes that fit well and flatter you.
BP: Who is the Trunk Club customer — what is their profile?
 BS: We have found that Trunk Club has resonated really well with 30-45 year old urban professionals like lawyers, consultants, and bankers. A lot of these guys don't have [the] hours to spend shopping and while they often have dressing for work and formal events covered, they appreciate our stylists help putting together outfits for first dates, nice dinners with the wife, getaway weekends, or nights out on the town.
BP: What was your "Aha" moment when you realized your concept for Trunk Club?
 BS: A lot of the inspiration for what we do comes from my experiences at Bonobos, where I learned first hand that guys simply don't like to shop and don't want to invest the time to learn how to find great clothes.  At the same time, it became clear to me that more than ever, guys loved looking good.  We know there's a better way to get guys awesome clothes.
BP: Do you think most contemporary men's stores are still missing the mark? If so, what is it that they are overlooking?
 BS: I think most contemporary men's stores continue to sell clothes in a very traditional approach – establish a brick and mortar presence, lay out what they have to offer, and have customers browse their products during set store hours – and have not thought enough about whether or not a customer enjoys this experience.  For some customers, this may be perfect.  But for a lot of the guys we have been talking with having to go to multiple stores, being overwhelmed with choice, and not getting personalized service is not a great experience.
BP: A lot of attention has been paid to brands like J. Crew, Brooks Brothers, and Club Monaco for trying to modernize their merchandising and buying strategies. Does this "curated" approach resonate with you?
 BS: Sure, it resonates with us.  We admire all of these companies – they are some of the best in the business.  What doesn't resonate with us is the service, the location, and the shopping experience.  I recently checked out a J. Crew men's outpost in SoHo on a Saturday.  It was a mad house, I couldn't find anyone that worked there, I couldn't tell who worked there, it didn't look like there were any dressing rooms — the place was a mess.  Were the "curated" clothes cool? Absolutely.  But I will never go back and I didn't buy anything because the experience sucked.  
 BP: Is Trunk Club planning to expand beyond online services to actual storefront locations (or will this only be located at the Chicago HQ)?
 BS: We haven't made any firm plans at the moment.  We are always looking for the best way to serve our customers and will evaluate opportunities as they come up.
 BP: What is the pattern you notice most in terms of the difficulties/obstacles men find with shopping for themselves? How does TC address those hurdles?
 BS: Just because men don't like to shop doesn't mean they don't want to dress better. Guys settle for baggy, boxy shirts and stale style because they don't have the time or interest to track down better fitting, more stylish clothing. At Trunk Club we handpick a selection of awesome clothes to match each customer's unique style and fit preferences. When a customer receives his first trunk, all that's left for him to do is the fun part: choosing favorites from a personalized selection of great looking, great fitting clothes.
Related posts: