Retail By Design |
The Brand Experience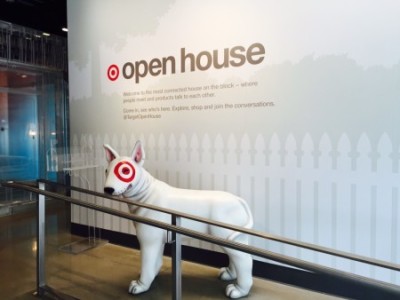 Home Alive | The "Internet of Things" is Showcased with Target Open House
Target, Inc. continues to work to establish itself as a lifestyle authority, this time in the technology space with Target Open House, a custom-built retail space, lab, and demonstration zone dedicated to innovations in the growing market for the "connected home."
Smart appliances in particular are forecast for continued growth. In 2014, about one million smart appliances were shipped worldwide, but by 2020 that number will soar to 223 units. Add to that smaller devices like coffee machines and toothbrushes and the number is more like 700 million.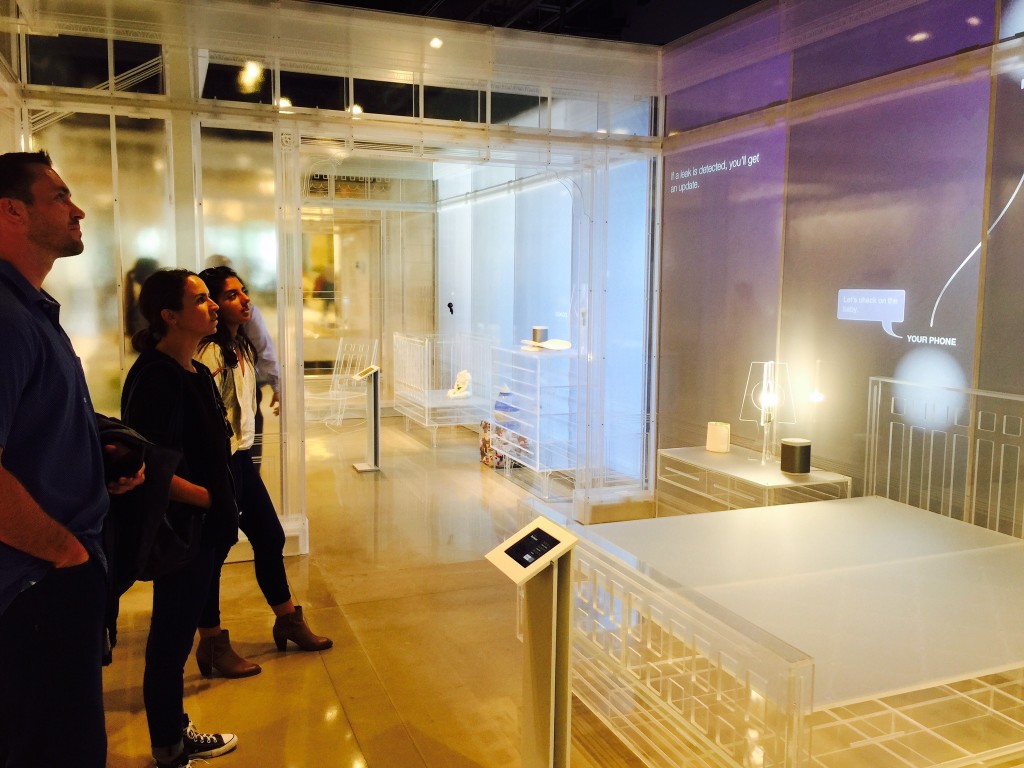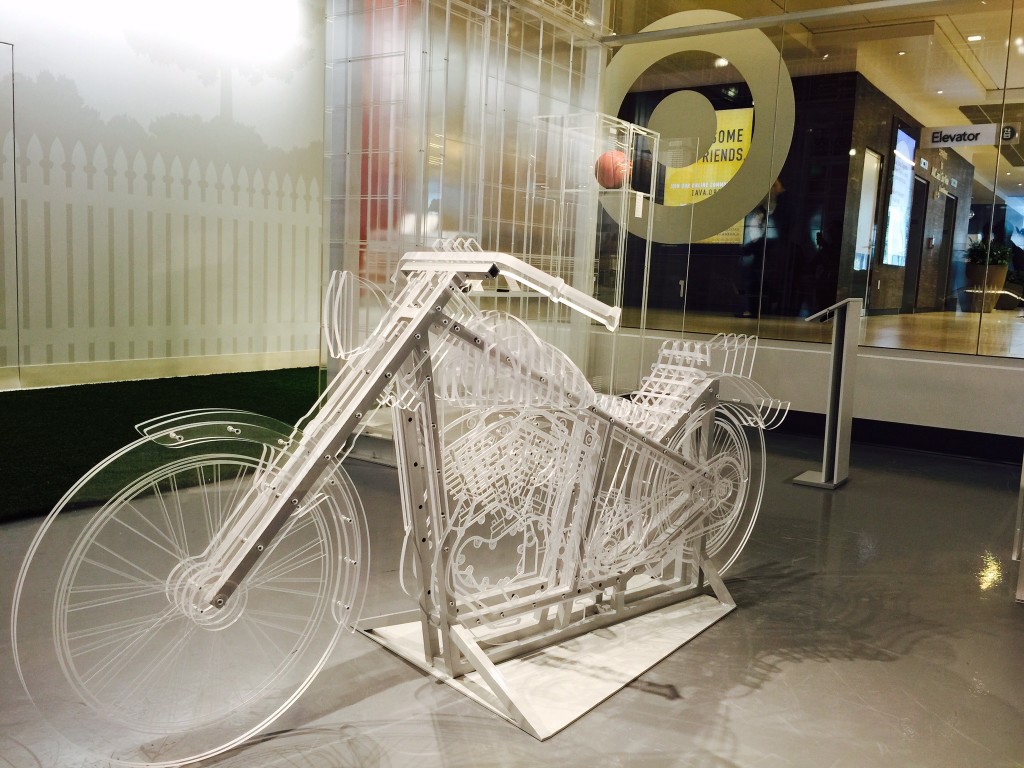 Target Open House is equal parts demonstration lab, retail pop up, and interactive zone, designed to showcase how smart technology can make homes responsive. Out in the "garage," a prop acrylic motorcycle draws visitors into the space.
The market, dubbed "the internet of things" or IOT, is a key focus for Google, Apple, and Samsung, each with aggressive plans to embed computing chips into just about anything to make them smarter and more interactive. IBM is even going so far as investing $3 billion over the next four years to build its own Internet of Things division.
San Francisco is the first of Target's Open House concepts, which was installed in an unused space directly beneath the brand's downtown CityTarget store at the Metreon.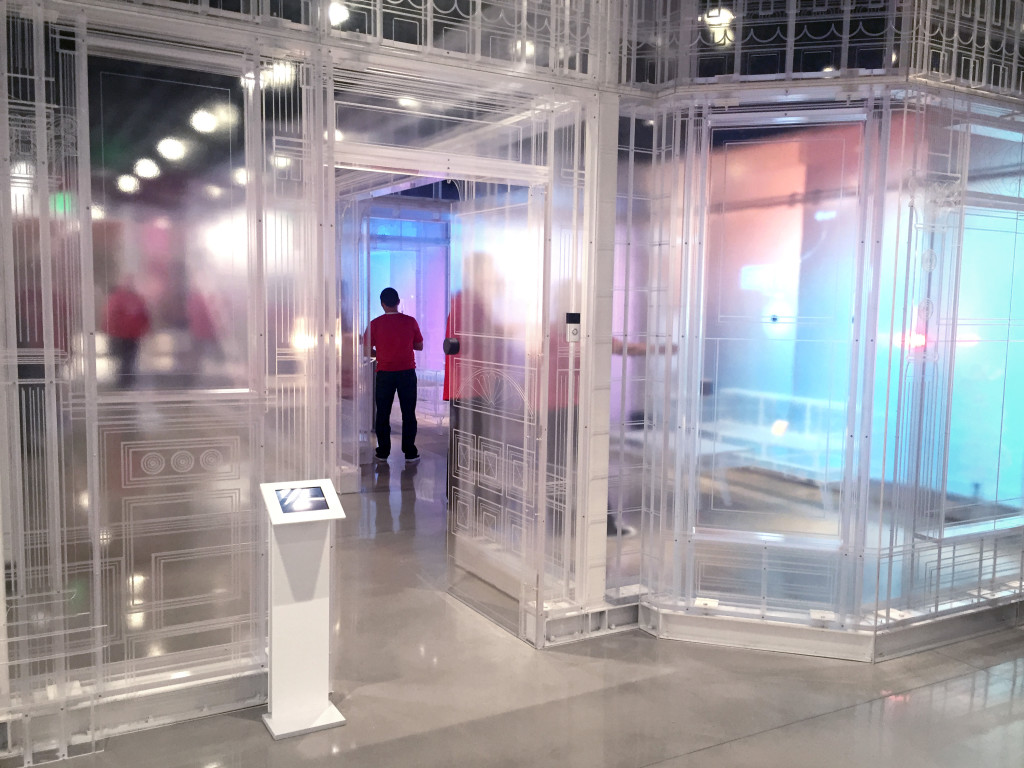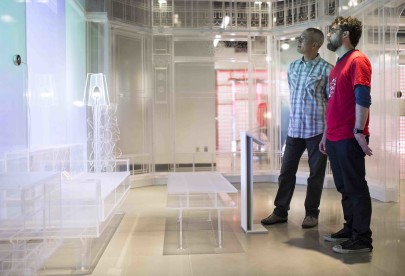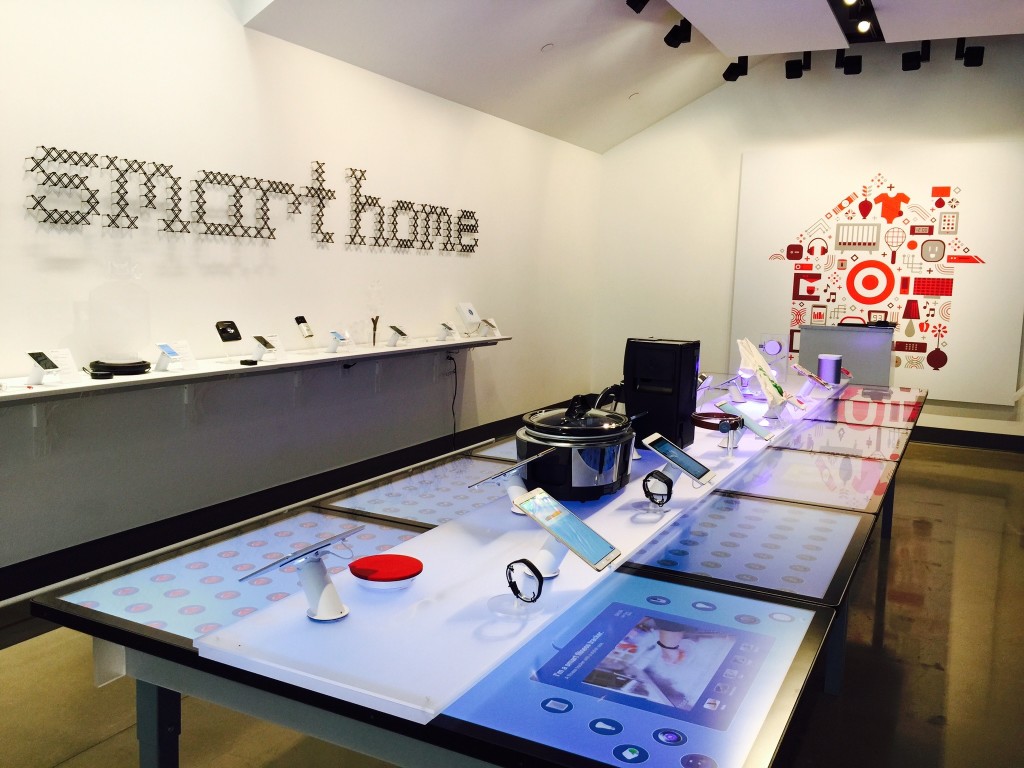 The space is designed to resemble a San Francisco Victorian, with acrylic plex walls etched with architectural details. At top, the front door features a remote operated smart door lock. At center, a Target staffer explains how various appliances can respond to a home's inhabitants — whether they're there or not.
The space is designed to resemble a house, and made of translucent acrylic etched with the flourishes of a traditional San Francisco Victorian. The effect is like that of a hologram, with rear-projection video displaying information on how various smart products work in each of the "rooms" of the house.
"Putting a house in the space, we felt, was the most relatable and welcoming way to introduce these products," says Todd Waterbury, Target's chief creative officer. "What we're trying to do is humanize and personalize the benefits of these products, as well as show them working in concert. It's really about relevant storytelling and creating a destination for engagement and discovery."
Let's add a purchase to that discovery, shall we?
Located only steps away from Target's giant dollhouse are some traditional, table-top displays of the products with specs and pricepoint, while sales associate drift nearby, ready to swipe your card.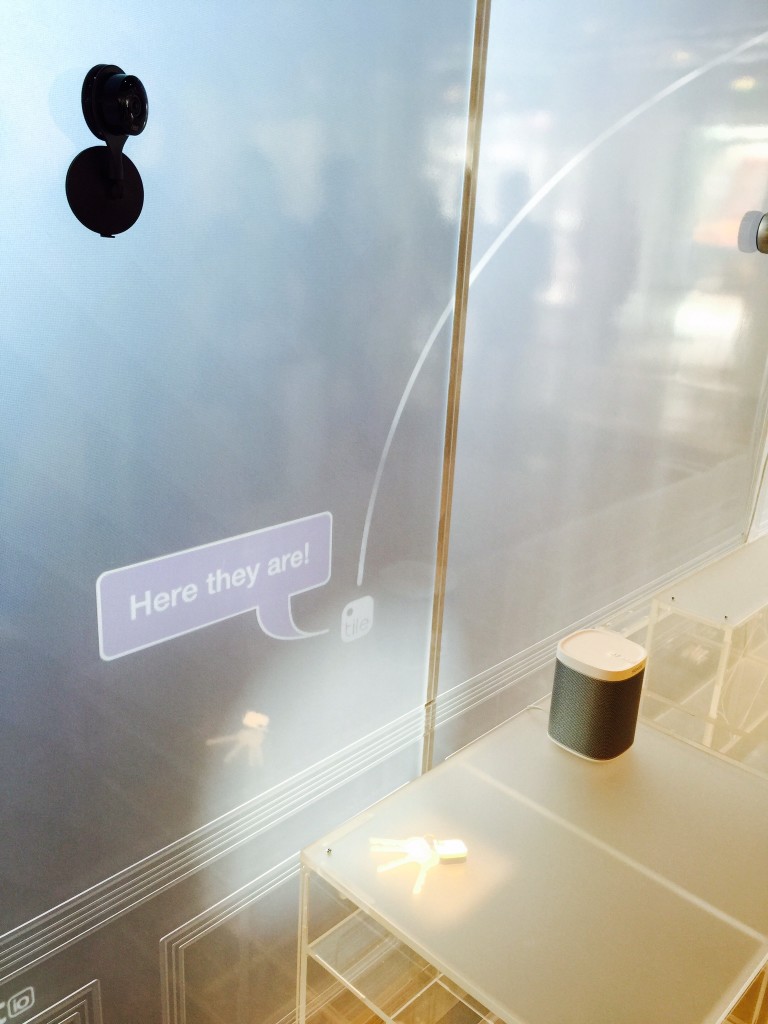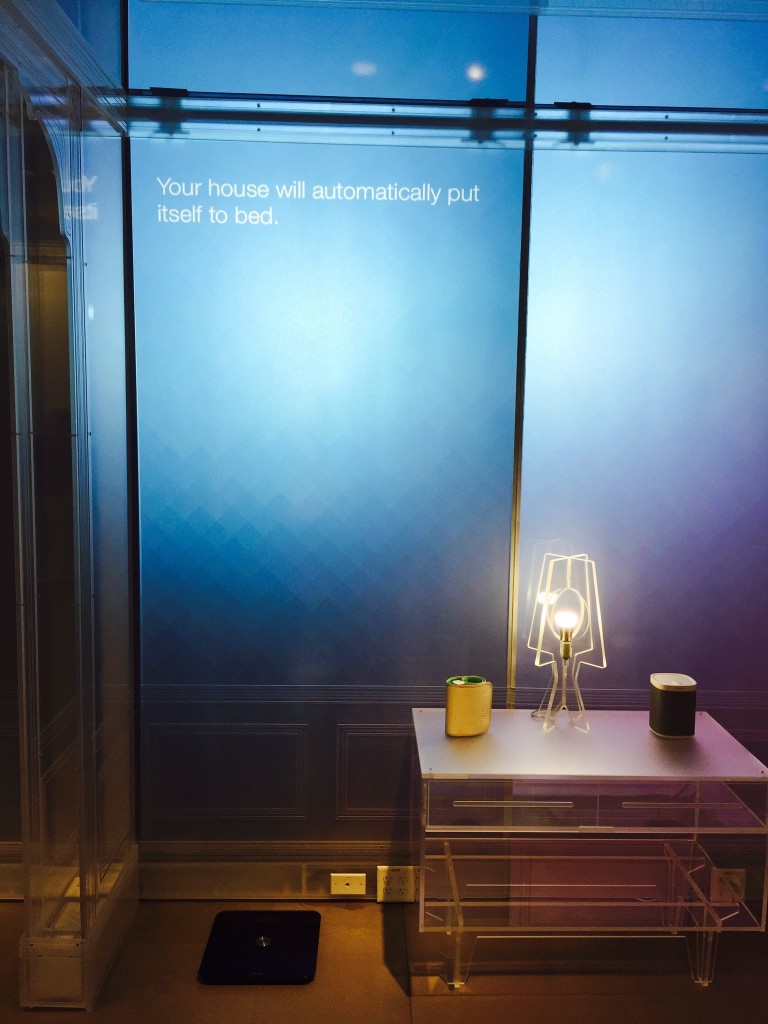 Target Open House features rear projection walls that explain how the technologies interact, whether a Nest thermostat, the Tile bluetooth key finder, or a GE Link smart bulb that can be controlled remotely.
Truth be told, Target could have been a bit bolder in the scope of their storytelling and for the most part, there aren't any products we haven't seen before.
The Nest thermostat seemed to be their hero product throughout the display, and the customer journey could be a bit more interactive than standing around watching a jumbo screen connect the dots about how one technology responds to another.
Still, Target isn't off the mark and more and more customers will demand an even array of products that they can control with their smart phone. Remote controlled door locks, lighting, and other security features are just the beginning, while smarter — and please, I beg you — better looking appliances will be the functional fashion for the home.
Related posts: