Bold Moves |
Strategy in Perspective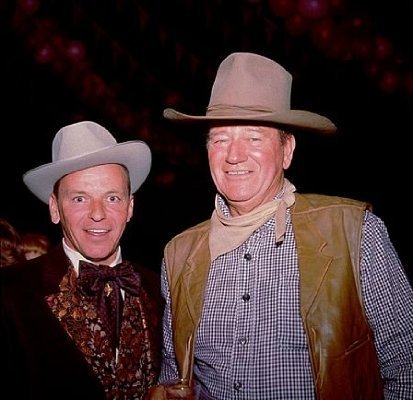 Celebrity Spirits: Why Even After They're Gone, Sinatra and Wayne Still Make a Good Drink
Celebrity endorsements are aplenty, especially in the realms of alcohols and other beverages. A bevy of Hollywood stars have lent their name or image to promote an ever-growing range of liquor.
Tequila is a hot property right now with both Justin Timberlake and George Clooney each producing their own brands, while Ludacris and P. Diddy dabble in cognac and vodka. Marilyn Manson prefers absinthe, appropriately called Absinthe Mansinthe.
But what about when dead celebrities sell their spirits to… sell spirits?
At an estimated $3billion dollars annually, they actually make more money than celebrities do when they're alive.
Across a spectrum of products, the big four earners continue to be Michael Jackson ($170m), Elvis Presley ($55m), Marilyn Monroe ($27m), and oddly enough, cartoonist Charles Schultz ($25m).
Liquor, however, is perhaps the most lucrative of all licensing deals – even more than fragrances, which are certainly up there. With liquor, we are talking high volume, high-ticket products targeted at the affluent, predominantly male consumer, aged 18-49.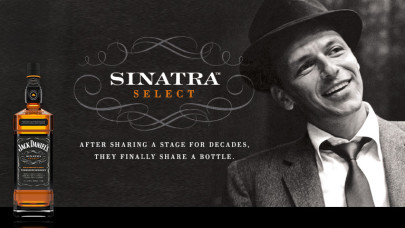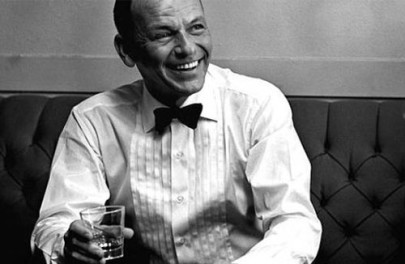 Sinatra was well-known for his boozing and minced no words when it came to expressing how he felt about those who didn't. "I feel sorry for people who don't drink, When they wake up in the morning, that's as good as they're going to feel all day."
And while living celebrities may be getting their attention, it's time they raise a glass to the some new contenders: the "Chairman of the Board," Frank Sinatra and the "Duke," John Wayne.
Do they have the cachet to capture the 21-percent of those men who say they favor liquor? Their estate attorneys certainly hope so.
Sinatra and Wayne are fronting liquor brands designed to capitalize on their iconic personalities and perhaps by default, their association with boozing it up. That both (along with Monroe) were to some extent alcoholics doesn't seem to faze their estates. Sinatra, with his links to the mafia and Las Vegas – not to mention songs that still get rotation in commercials and movies – is our bet for a winner, while Wayne is a bit more questionable. If anything, he could certainly go down well with an older demographic of conservative Republicans and NRA supporters.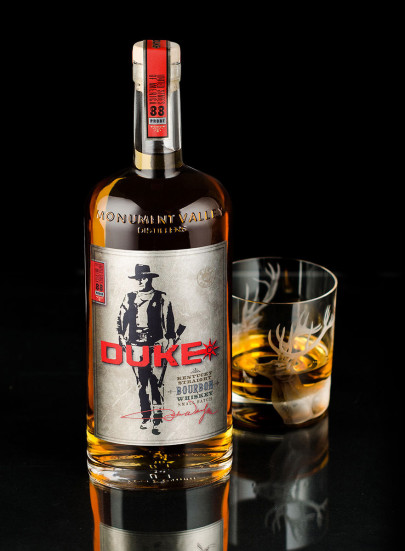 The son of John Wayne launched Duke Spirits in 2004, and says he was "inspired" to create a whiskey named after his father when he discovered a 30-year old crate of his liquor. This month the company had its case against Duke University thrown out of court for its ownership of "Duke."
Sinatra's estate first hit the beverage market with a Napa Valley wine called Sinatra Family Estates, and this year partnered with Jack Daniel's to manufacture Jack Daniel's Sinatra Select – which frankly (no pun intended), is much more in keeping with this legend's boozing preferences.
As for Monroe, her estate was first-to-market with an alcohol beverage, with Marilyn Wines which was launched back in 1981. She is still high on the list when it comes to a premium celebrity brand: her image licensing recently sold for a reported $20-30 million to Authentic Brands Group.
There are eight different Marilyn wines, each with unabashedly bold images of Monroe on the labels. Nevermind that there's not even a hair's breadth of a story behind the wine brand. This is pure licensing for image and image alone, but boy does that image sell wine. Conservative estimates show that Marilyn Wines takes in up to $5million a year, including the licensing fee they pay to use Monroe's name and image.
While Monroe is more closely associated with champagne than Merlot, Marilyn Wines LLC has profited well from their "Marilyn Merlot." The company's owner avoided our request for an interview. "I'm picking grapes."
Still, I can't help think of a Marilyn Monroe wine as appealing only to bachelorette parties or gay men.
The point with all of these brands is that even after death, a celebrity's brand equity can continue even more than a half-century after their death. Fans and social media along with image licensing help to solidify their value as cultural icons.
CMG Worldwide is an agency that handles dozens of dead clients; from headliners like James Dean to perhaps less marketable Hollywood stars like Helen Hayes and Al Jolson. The agency deliberately sets up and manages websites dedicated to their deceased stars in order to maintain the cultural value.
But in the case of celebrities where alcohol was a personally debilitating part of their lives, is it right to use them to sell alcohol? The truth is, most consumers don't bother to pay attention to that detail and instead, focus on their glamour and their rich association with an era when heavy drinking was as seemingly innocent and fun as chain smoking.
Related posts: