Bold Moves |
Strategy in Perspective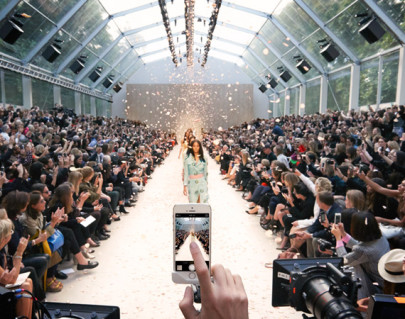 Can Apple Learn from Luxury?
When Apple poached Paul Deneve from Yves Saint Laurent, many thought it was a curious hire, and all the more mysterious when a job scope is described as "special projects" which, at most companies, means "we need more than a consultant to help us plan our future."
Now Apple's snagged Burberry CEO Angela Ahrendts, credited with doubling that brand's revenues and making technology a key feature in Burberry's new flagship stores and using social media when other brands shunned it. In a 2010 Wall Street Journal interview, she seemed to have a premonition: "If I look at any company as a model, it's Apple."
So what is Apple up to? Is this really all about wearable technology, a category that Apple is known to be experimenting with?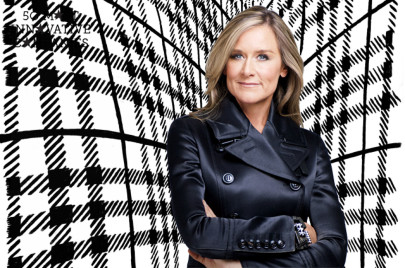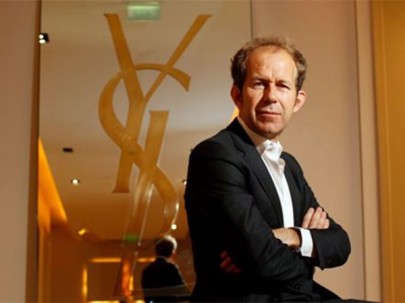 As Burberry CEO, Ahrendts (top) never lost focus on evolving the brand without diminishing its equity. Deneve (below) was previously president and CEO of Yves Saint Laurent, but cut his teeth at Apple in the 1990s.
Yes, but my guess is their strategy is even more far-reaching than that. Fashion's power and influence has grown exponentially over the past 20 years thanks in no small part to the reach of the Internet. Where once, only a small fraction of people ever saw a fashion show or knew a designer's name, now even a Jersey Shore refugee knows how to pronounce Balenciaga.
The luxury sector in particular, though, has bred a new kind of retail executive and Apple knows that the future depends on understanding how to capture that mojo and replicate the way luxury brands create products and experiences built on dreams and aspirations. A new generation of iphone is simply not enough anymore.
It was only last year that Google's Sergei Brin chose Diane Von Furstenberg to showcase the company's new Glass technology at New York Fashion Week. Meanwhile Microsoft, not nearly as chic but always trying, pulled in Oprah and Selena Gomez to tweet about their new Surface tablet.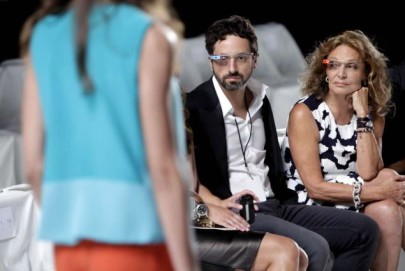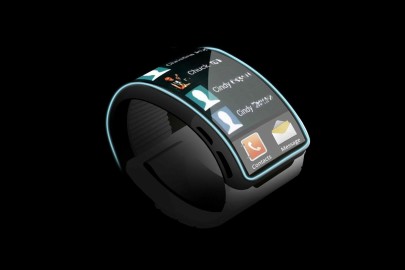 Google's Sergei Brin chose designer Diane Von Furstenberg to show off the company's new Glass technology. Meanwhile Samsung beat Apple to the punch with the launch of the Galaxy watch.
The truth is, while Apple may not be the best technology in the world, they certainly masterminded the potential for technology to be sexy and even fashionable. Steve Jobs, was notorious obsessive about every aspect of the brand's design, from product to packaging to store.
However now, the "Apple Experience" has grown a bit thin and the store with the signature glass staircases and humble oak worktables feels cliché. The ipad was launched in 2010, which in the tech world is a very long time ago. The brand is desperate to be able to break barriers again and own an entirely new category.
Enter Deneve and Ahrendts, who no doubt will be charged not just with enterprising wearable technology, but enhancing and advancing the Apple experience, while using their experience in fashion brand marketing to convert new customers and invigorate those who are starting to look elsewhere.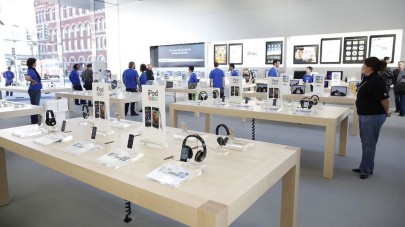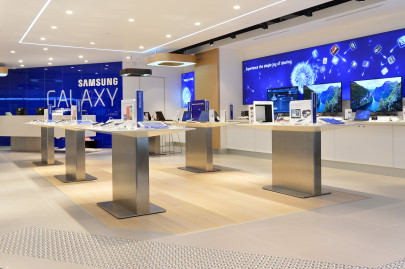 Apple's store design, once the case study for retail innovation, has become stale, and both Samsung and Microsoft have begun imitating many of its hallmarks. Ahrendts role will include coming up with new strategies for forwarding the Apple experience.
Deneve is no stranger to the tech sector. He was at Apple for seven years before moving on to roles within the luxury sector (Courrèges, Lanvin, and Nina Ricci), has been an advisor to numerous Silicon Valley start-ups.
That Samsung beat Apple to the punch with a smart watch no doubt caused Apple to start checking its rearview mirror a lot more often. With things like flexible screens, there's no doubt that fashion designers will begin integrating technology into the design of their products.Nevertheless our guess is that Ahrendts, in particular, will be the one to watch. Insiders believe she will be groomed to become Apple's next CEO (and a woman, no less) who will be charged with reinvigorating the brand and determining what the next chapter will be for a brand that has come to define a generation raised on portable technology.
Related posts: