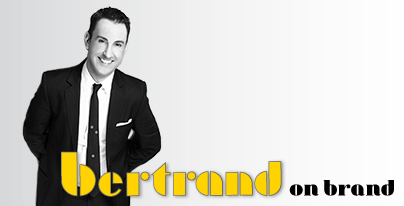 Banana Republic Offers Sober Celebration of All Things Mad Men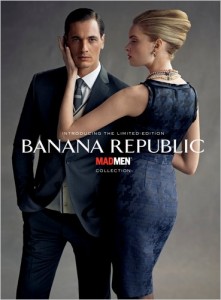 Never mind that AMC's "Mad Men," the highly acclaimed, Emmy award-winning series about the tawdry and tantalizing world of advertising in the 1960s, is not due for a new season until 2012.  Banana Republic has gone great guns for a second time in trying to capitalize on the craze for all things "Mad Men."
But wasn't that so last year, or the year before?
To see last night's party at the San Francisco Banana Republic flagship (they did similar parties across the U.S.), you would have thought this was back around Season 2 when people were REALLY talking about the show.
The crowd of mostly 20-something, financial district professionals filed in searching for the bar and appeared only mildly interested in the "Mad Men" collection. The collection, a collaboration with "Mad Men" costume stylist Janie Bryant, offers a respectable take on 60's fashion, albeit a trifle too costumey.
Display windows featured fashion images with models dressed as characters from the program, with text reading, "Are you Betty?" or "Are you Don?" I don't know, sometimes I'm both, depends on what I'm drinking. Speaking of…
If you work in retail, you know right away what was missing at this party, and it had nothing to do with fashion: likkur.
Somehow the marketing folks at the Gap — bless them — overlooked a liquor license or something, or maybe they're on the wagon and think you should be too. The bar served only "Mockatinis" which rather than sounding cute made you just plain… mad. People dourly sipped on their juicebox-in-a-glass "cocktail" and pretended to be excited about the photo booth in the corner.
Meanwhile, career gals lined up for a free "Mad Men Facelift" — huh? What does that have to do with the show? No matter, the line was longer than the one at the bar, as staff from San Francisco's SenSpa used the NuSkin device to lift their fresh little faces.
Alas, we couldn't stay to see what other exciting things were going to happen. We needed a drink.
 See the new Mad Men Collection from Banana Republic. Click here.
Related posts: