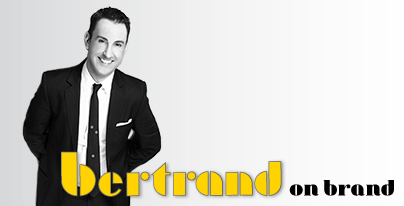 Annals of Advertising | J.C. Penney's Oscar Performance
The Academy Awards are an altogether different opportunity for reaching a critical audience of consumers. Where the Superbowl targets men with ads about beer, cars, tech toys, and snack foods, the Oscars aims squarely towards that potent demographic of young, 25 – 35 year old women who have their sights set on emulating the golden glamour of the movie stars who parade before them.
You would have almost thought that last night's presentation was sponsored by J.C. Penney. Yes, J.C. Penney, that dusty old brand which has struggled in recent years under the burden of bankruptcies and the changing tastes of American consumers who moved away from Sears, Mervyns (RIP),and Penneys in favor of Target  — especially when it comes to fashion.
But judging from last night's show, J.C. Penney could very well have scored it's own award in reigniting interest in the brand. In commercial spots throughout the program, Penney's showed off a new logo that emphasizes "jcp" over "Penney's" (which is what those of us from a certain era called it) and a new tagline, "New look. New day. Who new!"
After watching seven of the 30-second spots (created by Saatchi&Saatchi), there was no doubting any of that. Hit people over the head enough times and something's gotta stick, especially if you sat through all three hours of it. An estimated 42 million viewers did, although Nielsen ratings suggest that not everyone was paying attention, with a 7% drop over last year's show.
Spots highlighted the brand's stable of labels, from MNG by Mango to Liz Claiborne to Cindy Crawford. The ads were slick and knowing, featuring crisp urban settings and young fashionistas who proudly showed off their Penney's finds. Fashion blogger Geri Hirsch (www.becauseimaddicted.net) was enlisted by the brand to bring credibility with a spot that has her making a testimonial to the brand's new relevance to people like her.
J.C. Penneys more than likely was banking on the hopes that the program's young hosts, James Franco and Anne Hathaway, would keep the 18 to 49 year old target demographic tuned in.
A 30-second spot during the Oscars telecast was estimated at $1.7 million. One can only hope that Penneys new slogan, "We make it affordable. You make it yours" pays off in no small way.
Related posts: