The Evolutionary Shopper |
WHAT THEY'RE DOING NOW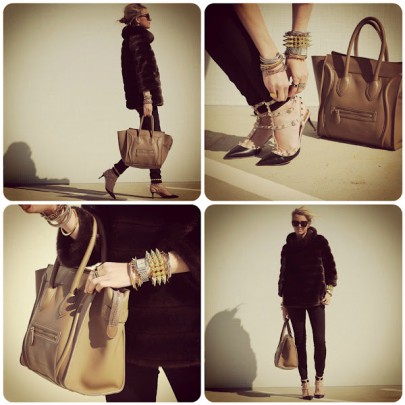 Anatomy of a Fashion Blogger: Why Blair Eadie is a Marketer's Dream
At last week's opening event for an Alice+Olivia store in San Francisco, the star of the party wasn't the designers or their new collections, but a sweetly humble blogger named Blair Eadie.
If you've been living under a pile of clothes from Old Navy then you might not know that Eadie is the vaguely 20-something year old Gap merchandiser who's blog, Atlantic-Pacific, has become something of a phenomenon in the world of people who take pictures of themselves and post them.
Here we were at a party chock-a-block with women with names like Piper and Christy and Jenn, all 5'9" of them in heels and a halo of bottle blonde hair.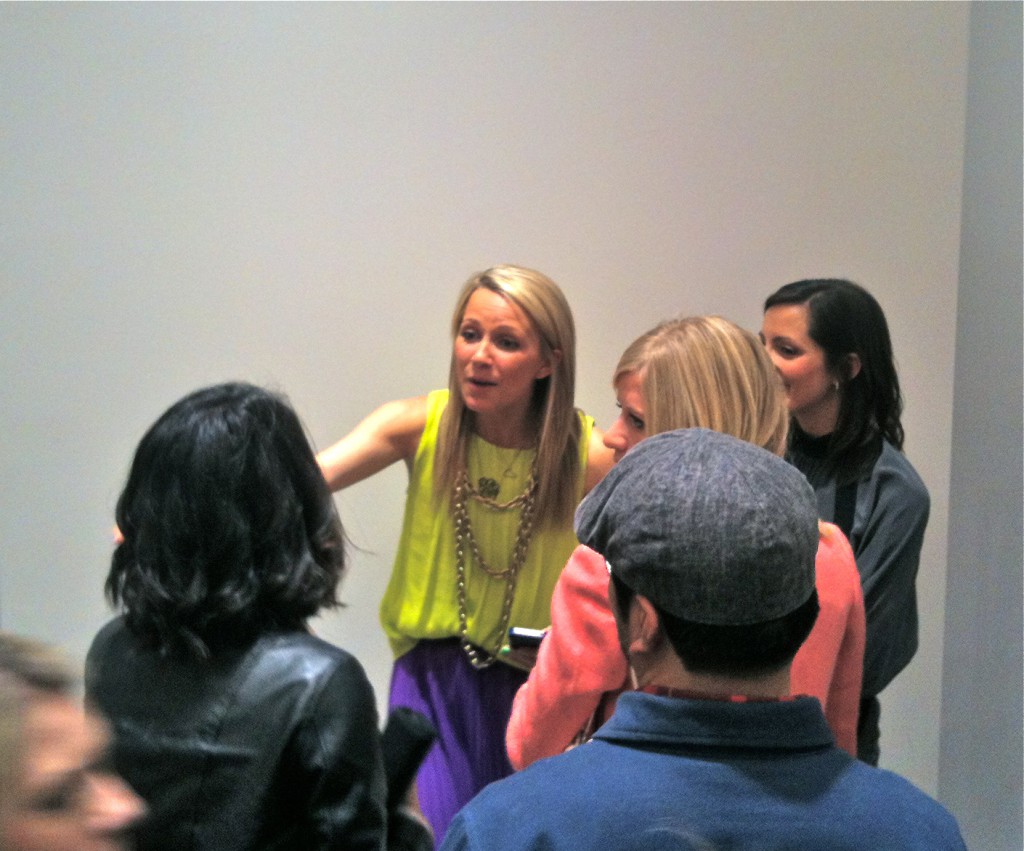 Rising above all of them was Eadie herself, a more polished and expensive-looking blonde beacon in a chartreuse blouse and purple palazzo pants (furnished by Alice+Olivia.) The roomful of women gazed at her over their glasses of pink champagne —- and yes, even admiringly.
This is very much the success of Blair Eadie. She is the big sister-best friend who is instantly approachable and who's style is fresh without being too daring or too "edgy." Eadie, who could easily be mistaken for Lauren Conrad or Blake Lively, has that wholesome gleam of America's sweetheart, the girl who would never steal your boyfriend and might even let you borrow her Celine bag.
"Omigod I'm like, just so obsessed with her," gushed one guest. "Do you work for her?" I asked, suspiciously. "God no, I just work down the street but I just think she has such amazing style."
That "style" rests somewhere between Greenwich, Connecticut, New York's SoHo, and that short block of Santa Monica in front of Fred Segal. Which is probably why the young women of San Francisco felt so in awe of her super stylishness (in this circle, "super" is added in front of many words. Super-fun. Super-cool. Super-cute.)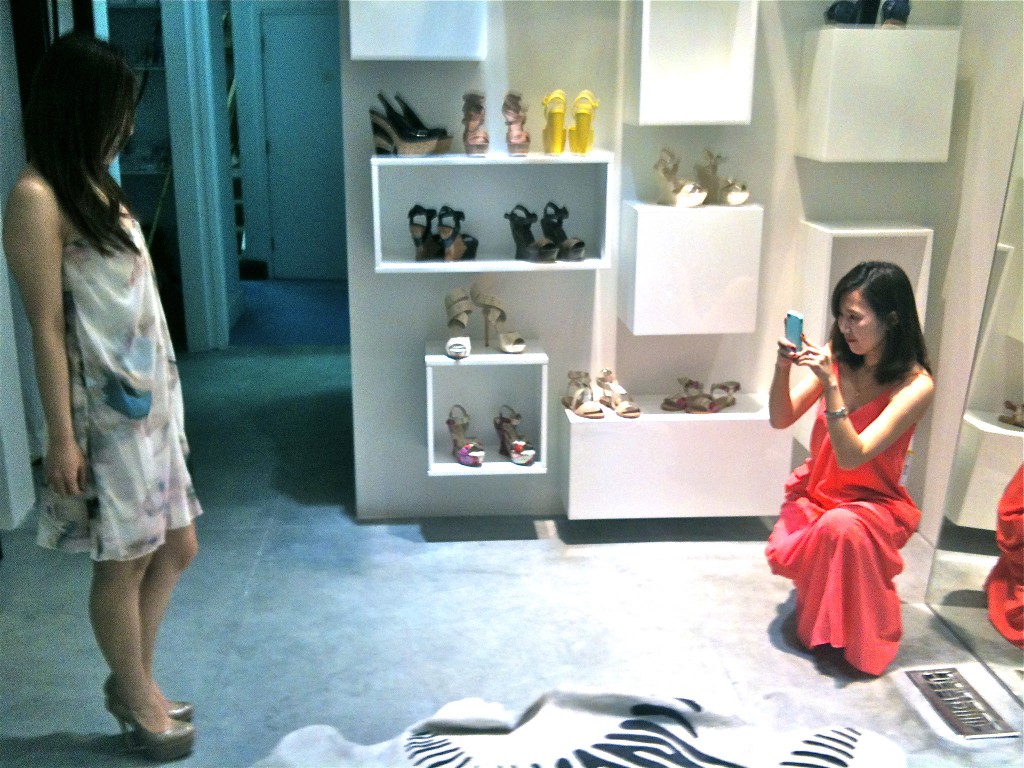 "I'm just so like, touched that they're here and that they read my blog," said Eadie, gazing at the crowd. But what's next? "I really don't know what's next, you know I'd love to get in the magazine space or styling…" Her voice trails, as though to leave her options open. And why not?
In the meantime, outside her role at the Gap, Eadie has had stints as a host for a Macy's New York party for Fashion's Night Out, model for Cover Girl makeup, and been featured in a legion of posts from other fashion bloggers who in some cases, grudgingly commend her for her style.
For now, though, Eadie could easily just stick with hosting store openings and still turn a profit. Brands are indeed keeping their eye on bloggers like Eadie because for that wildly important Millenial demographic, the fashion blogger can have far more credibility than a Suzy Menkes or Sally Singer. Already Eadie's blog has racked up a healthy handful of advertisers, and it's no wonder.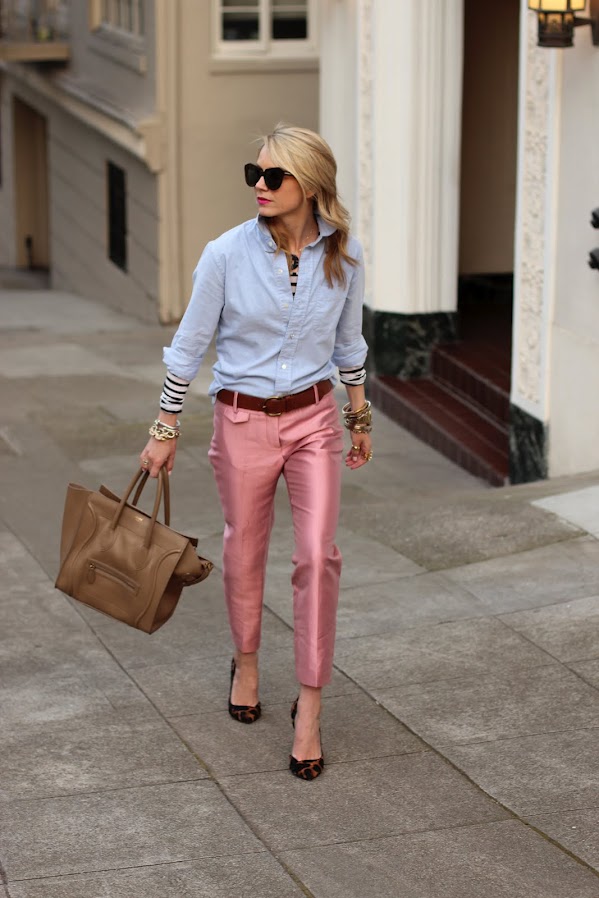 Why? Simply because bloggers like Eadie are "real" people who are inventing their own style and discovering brands and ways of dressing that has less to do with the runway, and more to do with their mood or pop culture references.
They effortlessly mix and match, high and low. Never mind that the majority of these "it's just me and my daily looks" bloggers are so frighteningly on-trend that one can't help but wonder how many brands are sending boxes of clothes to them. By and large, they are the People's Fashion Editor, sifting and culling looks obsessively and efficiently. Their narcissism has turned them into a commodifiable product — they're selling clothes, and themselves.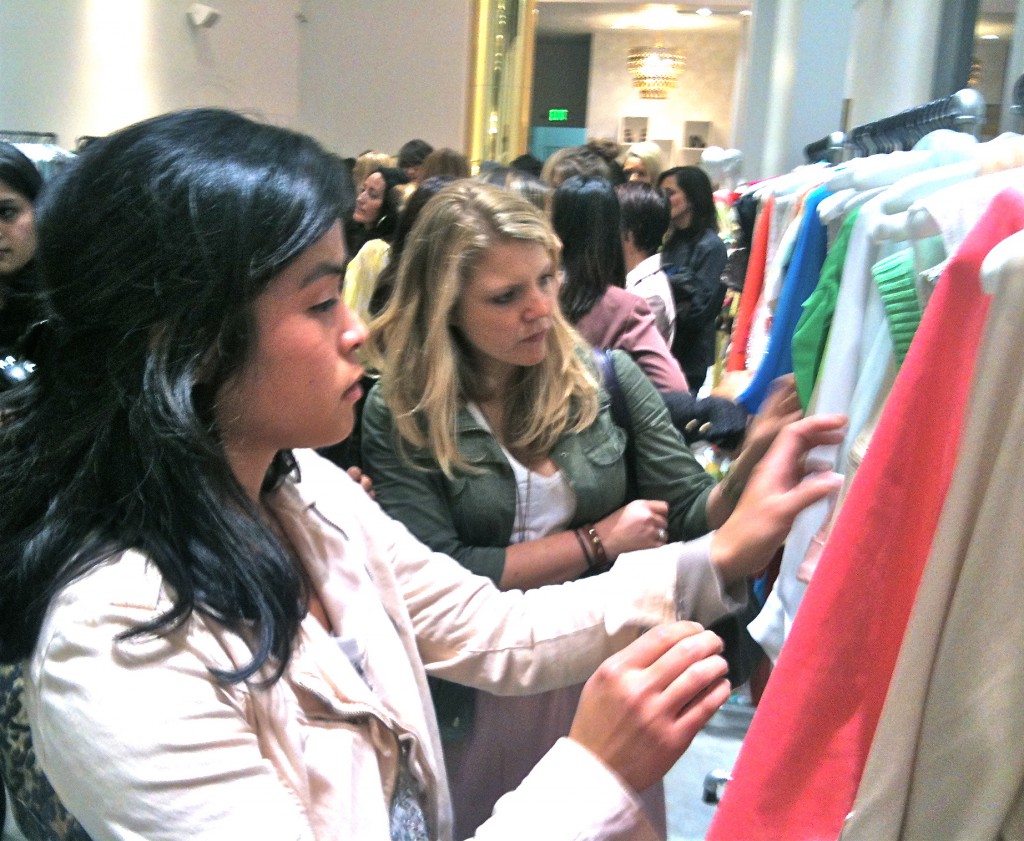 Alice + Olivia is a brand so perfectly suited to the  "girly-girl," that urban ingénue in search of her self — a description which not-so-coincidentally describes Blair Eadie.  Here in just one night, several dozen girls drained four cases of pink champagne and raided the store's clothing racks, thanks in large part to the pull of a blogger named Blair Eadie, who made it all seem so effortless and so very, super-fun.
Related posts: