Retail By Design |
The Brand Experience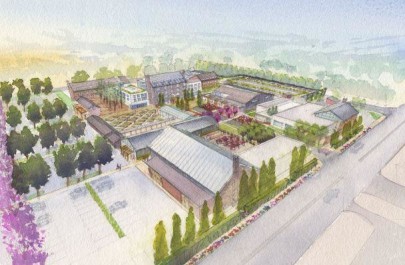 A Mall for Millenials: Urban Outfitters' Hipster Village
"Disneyland is often called a magic kingdom," said Walt Disney of his now iconic theme park. "It combines fantasy and history, adventure and learning, together with every variety of recreation and fun designed to appeal to everyone."
What better way to convert customers than with an entire environment that is imbued with the brand's aesthetics and storyline? That certainly seems to be the thinking of Dave Ziel, chief development officer for Urban Outfitters, who echoes old Walt's sentiment.
The company recently purchased 6.5 acres in Devon, Pennsylvania where they plan to open their own magic kingdom, with a garden center, boutique hotel, several restaurants, and a farmer's market. One can assume all of these assets will be the frame for an Anthropologie, Urban Outfitters, Free People, Terrain, and BHLDN store – all brands under the URBN, Inc. umbrella.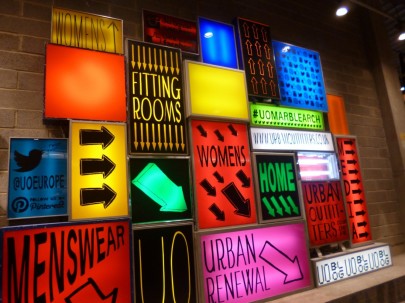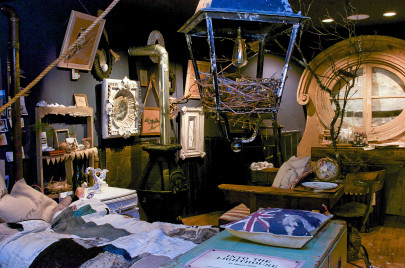 URBN, Inc's flagship brands, Urban Outfitters and Anthropologie feature stores that feel cobbled together from found objects and flea market-style displays.
Of course, such vanity brand projects aren't exactly new. Consider Missoni, Bulgari, and Armani brands, which have each opened hotels and resorts with their names attached, and brimming with their own furnishings and signature features.
Brand extensions such as these are as much about brand equity as brand marketing, but they're also a way to broadcast a way of life.
The Disneyland theme park served to further the value of Disney products and convert generations to his philosophy of American values. Old Walt was perhaps the first to create a lifestyle environment that is so rigidly programmed and choreographed that most people can't tell the difference between reality and fiction. A well-designed retail center, like theme parks, is meant to improve on reality and make it magic. Consider Easton Shopping Center in Columbus, Ohio, or the Uptown Shopping Mall in Houston, Texas, where shops are blended into parks and a village-like atmosphere.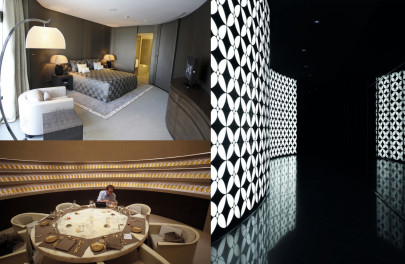 The Armani Hotel in Dubai, features the signature minimalism of the designer who inspired it. Designer hotels are natural extensions of a brand's equity. Both Missoni and Bvlgari have followed suit.
In the case of Urban Outfitters, you have to wonder: is the brand so influential as to warrant the development of an actual village — and in Devon, a suburb of upper crust "Main Line" Philadelphia and home to the eponymous horse show?
URBN, Inc.'s Ziel seems to think so. ""A handcrafted, authentic and unique boutique hotel is the driver of this village concept," said Ziel, in an interview with Racked. "It will be done in a superior way to anything in the area."
He must be talking about the very middle-of-the-road King of Prussia Mall, which has everything from a Louis Vuitton to a Chick-Fil-A.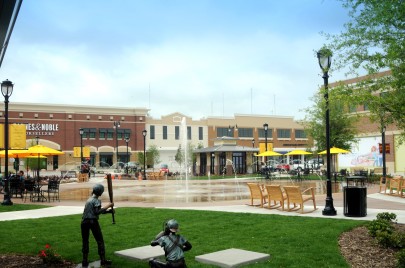 Like so many upscale malls, the Uptown Shopping Mall in Houston, Texas has reappropriated the town square with central open spaces with fountains, a bandstand, and public art.
URBN, Inc. prides itself on a strategy that is grounded in connecting "emotionally" with its customers, creating distinctive retail spaces that feel authentic. That, coupled with diverse and quirky merchandising, gives their stores a feeling of being individual, cottage retail: slightly rebellious, creative, homemade, and anti-establishment. Think saw horses and old doors as display tables.
The artist's rendering, however, makes the site look more like a WASPy country estate, complete with manor house, manicured gardens and greenhouses. Did Martha Stewart consult on this project?
Apparently other brands will be invited to play. Along with the company's own brands, Ziel says that he will "mix it with the right tenants to create a consistent experience," which more than likely means no Cheesecake Factory or Build-A-Bear.
The mall, in whatever form, will forever memorialize a way of life that has long since disappeared. Victor Gruen, the creator of the first shopping mall, only realized that later in life. Gruen returned to his native Vienna where even there, a shopping mall has been built. "He was devastated," writes Malcolm Gladwell. "Victor Gruen invented the shopping mall in order to make America more like Vienna. He ended up making Vienna more like America."
Related posts: