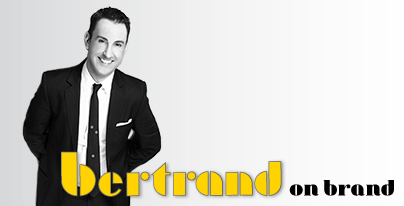 Will Men Use 'Social Shopping' Applications? Retailers Hope So
Aerie, a new brand of primarily women's intimates under the American Eagle umbrella, is banking on Pose, a social shopping app that encourages consumers to post images of themselves on facebook, twitter, and other social media sites as they shop for clothes and try new looks.
The app only launched this month and recently announced it had successfully raised $1.6 Million thanks to True Ventures, GRP, Founder Collective, and a select group of angel investors. The app is currently operating in beta.
"Pose is unique thanks to its emphasis on discovery," says Alisa Gould-Simon, Pose's director of marketing and communications. "And the 'poser' feed as well as the popular feeds allow users to very easily discover scores of inspiring styles from around the world."
Aerie's partnership with Pose includes a contest on Facebook where winners will receive $150 in product and the chance to be on a Times Square billboard, presumably not in their bra and panties.
Other apps like Foodspotting, allows users to discover new foods and dishes, or Go Try It On, which gathers opinions on what you're wearing before you step out the door. Both are looking to expand boost their presence.
Women, of course, are generally much more attuned to shopping in groups and sharing their purchases with their friends. Can an application like Pose pull in the male consumer? Probably not right away, but I do believe there is potential with the Generation Y audience. Already we are seeing teenage men shopping in groups — something we previously only saw with women.
Pose's most serious competition, however, will mostly come from Shopkick, which launched last year and has the backing of investors from Linkedin, facebook, and Zynga. Shopkick also uses its own proprietary location technology to identify a users location and then offers them "exclusive" deals and discounts simply for being in a retailer's store.
Gould-Simon says Pose's high-design and reach is one of the reasons it can potentially become a go-to marketing tool for retailers. "Most brands and retailers are aware of the fact that they need mobile, " she explained, speaking to us from Pose's offices in Santa Monica, California. "However, very few can dedicate the necessary resources and time into developing a dynamic mobile platform. Instead creating a brand or retailer-specific profile within Pose and leveraging Pose's API is a way for brands and retailers to utilize mobile technology… that is customizable and personal."
Keep in mind that men still make up the lion's share of mobile app users: certainly a pause for consideration in whether an app like Pose could gain a male audience. A Harris Poll estimates that 69% of smartphones owners have downloaded an app (as of October 2010).  74% were men, while women accounted for 62% of the app buyers.
So for you retailers out there, take note, and keep in mind that as technology support systems and programs evolve, retailers will more easily and cost-effectively be able to  make such an app a key part of their marketing tool kit. For now, smart retailers are fast-tracking social mobility applications like Pose and Shopkick — and probably not a moment too soon.
Related posts: